The Gujarat police have apprised Canadian authorities about investigations into a case where four members of a family from a village in the state froze to death while trying to illegally enter the United States from the North American country with help of agents last year, said an official on Friday.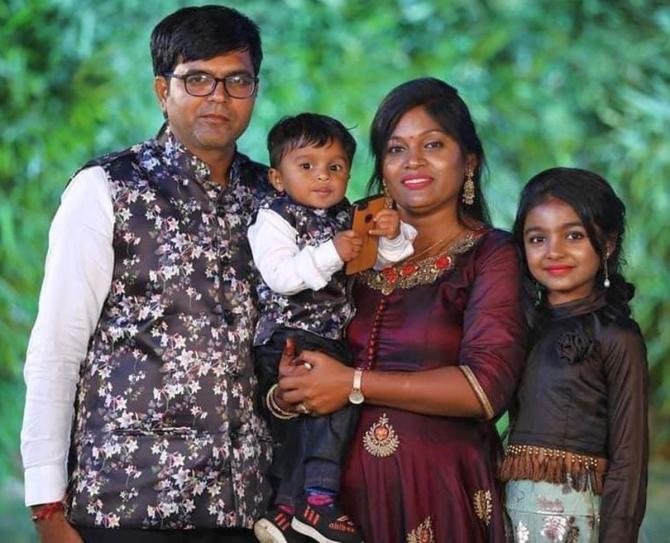 The victims, Jagdish Patel, his wife and their two children -- residents of Dingucha village under Kalol taluka of Gandhinagar district --, died due to exposure to extreme cold conditions on the border of the two countries in January 2022 when they were walking towards the US from Canada amid a blizzard.
Three Gujarat-based "illegal immigration" agents, who facilitated the family's ill-fated journey, were later arrested.
According to a senior official of the Ahmedabad crime branch, which has been investigating the involvement of local agents in what appeared to be part of a widespread immigration racket, a 'security liaison officer' of Canada visited their office a few days ago as part of a routine procedure.
"Security liaison officer of Canada visits our office at regular intervals during the year. It is their routine procedure. During one such visit a few days back, we discussed the Dingucha case and related investigation. We have already filed a chargesheet in the case," said deputy commissioner of police, crime branch, Chaitanya Mandlik.
In January 2022, the Crime Branch had arrested three agents - Yogesh Patel, Bhavesh Patel and Dashrath Chaudhary - in connection with the Dingucha case.
It was revealed during investigation that apart from the Dingucha family, these agents had sent seven others from Gujarat to Canada as part of their plan to get them illegally cross the border and enter the US.
At the time of their arrest, the crime branch had said these agents and their accomplices, or "crossing agents" in those countries, had forced these 11 people to walk in the snow in a bid to get them illegally cross the US-Canada border, leading to the death of the couple and their two children.
Of these 11 persons from Gujarat, seven were nabbed by US authorities after they landed on the other side of the border.
Investigations had revealed the victims were taken to Toronto in Canada and later to Vancouver.
The agents then dumped them at Winnipeg in the Manitoba province, leaving them to cross over to the US on their own.