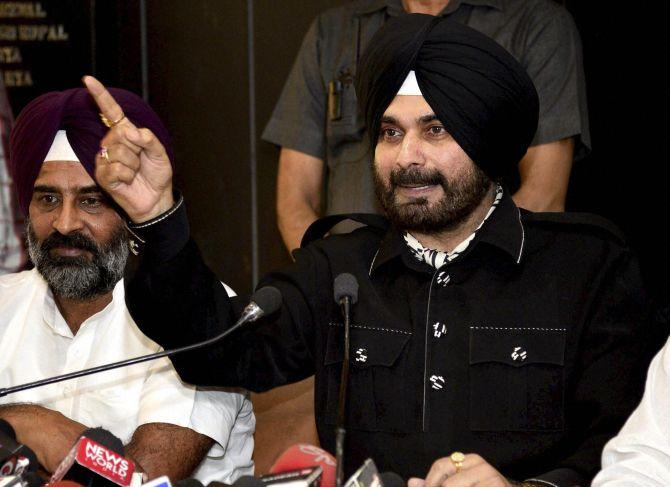 Congress leader and Punjab minister Navjot Singh Sidhu has raked up yet another controversy by saying that he can relate to Pakistan more than South India
While discussing cultural similarity between Punjab in India and Pakistan at a literature fest in Kasauli on Friday, Sidhu said that the culture is same at both places.
To drive home the point, Sidhu said, "When I go to Tamil Nadu, I don't understand the language. There are just one or two words I understand. Not that I don't like the food, but I cannot have it for a long time. The culture is totally different. But if I go to Pakistan, they speak Punjabi and English and I can relate to them more."
However, the Bharatiya Janata Party took a dig at Sidhu, saying he should get himself inducted in Pakistan's Cabinet as he repeatedly exudes his love for the country.
"The kind of love he (Sidhu) exudes for Pakistan, the only advice which we can give is Sidhu please proceed to become a part of Imran Khan's cabinet," BJP spokesperson Sambit Patra said.
"Repeatedly engaging with Pakistan shows a conspiracy. It depicts his mentality to divide north and south India and that is a strategy being followed by the whole of Congress," he added
The cricketer-turned-politician recently stirred a controversy after he visited Pakistan for Prime Minister Imran Khan's swearing-in ceremony and hugged Pakistan army chief, Qamar Javed Bajwa.
With inputs from PTI