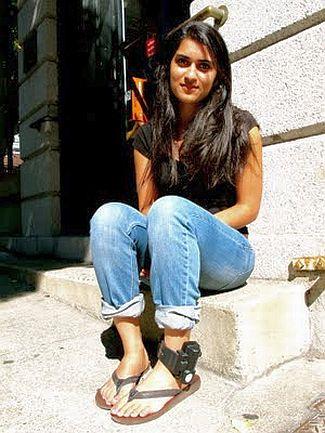 The Barack Obama administration's failure to pass the DREAM (acronym for Development, Relief and Education for Alien Minors) Act may jeopardise the dreams and the expectations of Mandeep Chahal, an honours pre-medical student at the University of California, who could be deported to India on June 21.

A blog about Mandeep was posted on America's Voice, a national immigration reform advocacy group. The group, which has posted the message on Facebook too, has launched an emergency campaign to stop Mandeep's deportation.

E-mails circulated by her friends state that if Mandeep and her mother are forced to leave, their family will be torn apart, as her two siblings who are US citizens will be left without their mother.

Mandeep will present herself for immediate deportation this Tuesday, June 21.

The e-mail said, "As her friends, we must act swiftly and powerfully to prevent this atrocity from taking place."

Mandeep was pursuing her education in Neurology, Physiology, and Behaviour and came to the United States with her mother when she was just six years old (14 years ago). She didn't even learn of her illegal status until she reached high school. She grew up in Mountain View, California and attended Santa Rita Elementary School and Egan Junior High School and  graduated from Los Altos High School in 2009.

The US Customs and Immigration Enforcement is now trying to deport Mandeep. What most of her classmates did not know was that Mandeep is also an undocumented immigrant.

Mandeep has served as president of the anti-genocide coalition and was in high school class voted as 'Most Likely to Save the World'.

In his speech on immigration reform in El Paso, Texas, on May 11 2011, President Barack Obama spoke about the importance of providing a path to citizenship for committed students raised in the United States -- like Mandeep.

The blog says President Obama does have the authority to grant administrative relief, which would make qualified DREAM Act youth safe from deportation, but the President has routinely said that he can't use his executive authority to end their pain.

The DREAM Act was first introduced in the Senate on August 1, 2001 and most recently on May 11, 2011 when the bill was re-introduced in the US Senate. If ever passed this bill would provide conditional permanent residency to certain illegal and deportable alien students who graduate from US high schools, who are of good moral character and arrived in the US as minors.

In December 2010, the DREAM Act fell just five votes short dealing a harsh blow to the bill that would have allowed some undocumented immigrants who came to the United States as children to gain legal status.