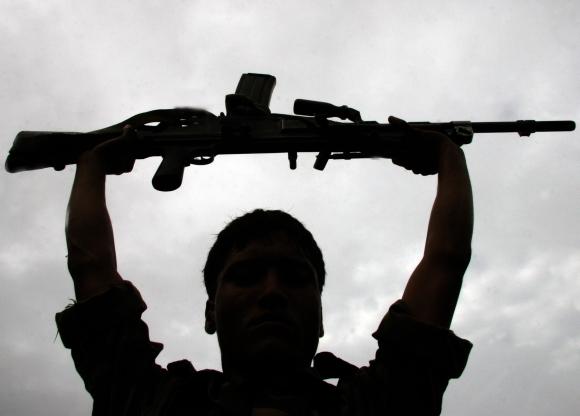 A Chhattisgarh Armed Force constable was killed on Monday, while another was injured when a pressure bomb went off allegedly set by Maoists in the state's insurgency-hit Sukma district, police sources said.
The incident occurred near Temelwada village under Jagargunda police station limits when a road opening patrol of security forces was returning after carrying out an operation in the region, a senior police official said.
The ROP was deployed on the densely forested Dornapal-Jagargunda route, around 400 km from Raipur, to ensure security to goods vehicles which supply rations to Jagargunda from Dornapal.
While returning to their camp in Temelwada village, security personnel accidentally ran into a pressure bomb allegedly planted by the Maoists near the village which exploded, leaving a CAF constable Ram Prasad Negi dead and another constable Shyam Kumar injured, he said.
"Negi had sustained grievous leg injuries in the blast and succumbed while being taken to hospital," he said.
Soon after being informed about the incident, additional security forces were rushed to the spot to evacuate injured personnel, he said, adding that the injured CAF constable Shyam Kumar will be airlifted to Raipur for treatment.