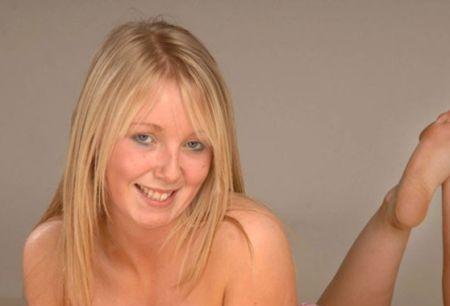 A British glamour model who was on an Islamic State-related terror watchlist after she used social media to communicate with Islamic State extremists has now been arrested.
Kimberley Miners, who has posed topless for 'The Sun', is believed to have secretly converted to Islam and her "liking" and sharing IS videos had triggered an investigation by Britain's anti-terrorist police and MI5 secret service.
According to 'The Sunday Times', she was detained on Friday for alleged offences under the Terrorism Act 2000 after officers had repeatedly warned her about her contact with extremists online.
Police also searched her home in Bradford, West Yorkshire. The 27-year-old was released on bail on Saturday evening pending further inquiries.
"As part of an ongoing investigation, officers have arrested a 27-year-old woman from Bradford on suspicion of the possession of terrorist material," a spokesperson for the North East Counter Terrorism Unit said.
The newspaper had revealed last month that Miners appears on social media under the alias Aisha Lauren al-Britaniya and has posted images of Muslim women brandishing rifles and other weapons.
Pictures show her fully veiled or with only her blue eyes on display, but in public she wears skinny jeans and leaves her long blonde hair uncovered.
Miners claims the accounts were "fake profiles made against me".
"I myself am not active on any social media and do not have contact with anyone in association with terrorism. I am a caring person and (have) a heart of gold," she said.