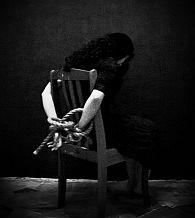 Eight persons, arrested for allegedly kidnapping a British couple and also demanding a ransom of Rs 2.58 crore, were on Thursday detained under the National Security Act.
The police had rescued British nationals Thavaraja, 59, and his wife Salaja, 55, from a house at Mandarakuppam in Tamil Nadu's Cuddalore district on June 1 and arrested Dharmalingam, Indra Antonysamy, Prabhu, Saravanan, Satheeshkumar, Vasanth, Mathiazahagan and Ilango for allegedly kidnapping them, a police release said.
Based on a complaint on May 29 that the couple, who landed at the airport in Chennai from Colombo, were missing, a case was registered, which led to their rescue. They were originally from Sri Lanka and had settled down in the United Kingdom and obtained citizenship.
The Chennai police had coordinated with the metropolitan police (Scotland Yard), London, and Serious Organised Crime Agency, United Kingdom, state and central intelligence agencies for the rescue operation.
The couple had arrived in Chennai to proceed to Tiruchirapalli, where they planned to join a tour operator and visit temples in the state for nine days.
Investigations revealed that the couple's daughter Dharshini, residing in London, received calls from unidentified men who claimed to have abducted her parents and sought a ransom of Rs 2.58 crore (UK pound 300,000).
Some persons were arrested by the metropolitan police at London in connection with the case.