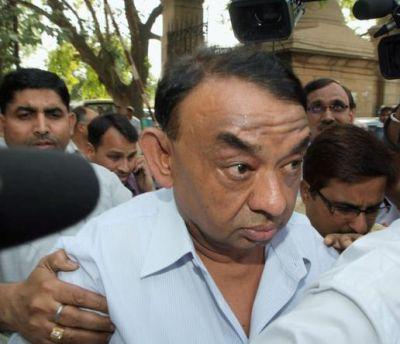 A court dropped criminal proceedings against Ketan Desai after the CBI failed to obtain the mandatory permission from the government to prosecute him. Sharat Pradhan reports.
Former chairman of Medical Council of India Ketan Desai can heave a sigh of relief after a special Central Bureau of Investigation court dropped charges of cheating and criminal conspiracy against him for fraudulently manipulating the statutory recognition of several undeserving private medical colleges in the country.
The reprieve came after the special CBI court judge Neerja Singh -- before whom the case was pending since February -- dropped the charges on the grounds that the prosecuting agency had not obtained the mandatory sanction from the government to prosecute him.
In her ruling, the judge noted that criminal proceedings against Desai were being dropped because it was mandatory for CBI to seek the government's permission before launching any proceedings against a public servant.
According to her order, 'Since the charges levelled against Desai pertained to his tenure as chairman of MCI, it was mandatory for the CBI to procure permission of the government before initiating the criminal proceedings against him.'
Desai's counsel Purnendu Chakravarty said, "The court has conceded our plea to drop criminal proceedings pending under certain sections of the Indian Penal Code against the former MCI chairman, since CBI itself accepted that it was bound under the law to seek the government's permission under Section 197 of CrPC, which clearly lays down the need for permission to be sought without which no public servant can be prosecuted."
The court turned down the investigation agency's argument that it did not require the government's permission, since Desai had ceased to be a public servant after being removed from the coveted position of MCI chief.
The proceedings will, however, continue against the other co-accused persons, which include owners of certain private medical colleges in Uttar Pradesh.
Desai's legal woes have been ongoing since 2001 when the Delhi high court ordered him be removed from MCI on grounds that he abused his position as the chief regulator of medical colleges and received unexplained large monetary gifts.
Later, in 2010, he was arrested on the charge of conspiring to extract a Rs 2 crore bribe from officials of a medical college.
Image: Ketan Desai. Photograph: PTI