An engineer with the BrahMos Aerospace unit was arrested on Monday for allegedly leaking "technical information" to Pakistan, an official said.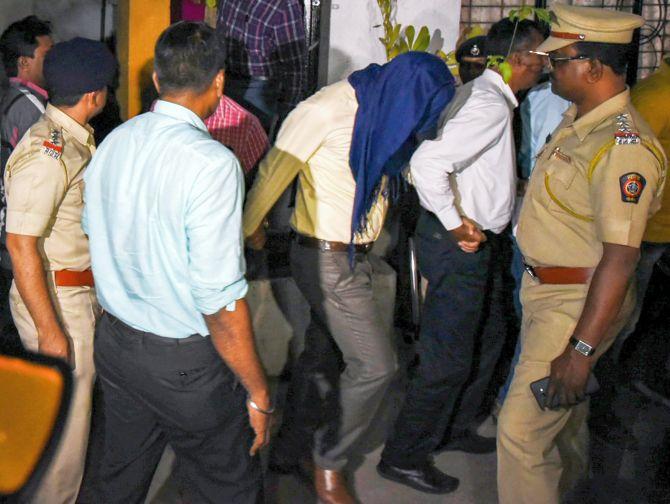 Nishant Agrawal was nabbed in a joint operation by the Uttar Pradesh and Maharashtra Anti-Terrorism Squads at BrahMos' Wardha Road facility, an ATS official said in Nagpur.
ATS sources in Uttar Pradesh's Lucknow said a computer was seized from his Nagpur residence which contained secret documents.
They said such documents should not be present on a personal computer.
The sources said an old computer was also seized from Agrawal's residence in his native town, Roorkee, and its contents were being investigated.
They said since a jawan was arrested in September after allegedly being honey-trapped by the Inter-Services Intelligence, the ATS was keeping a close watch on fake Facebook accounts of women, being operated from Pakistan, which were in touch with people working in sensitive places.
They said the ATS had come across two such Facebook accounts and there was evidence that Agrawal was chatting with them. It was being investigated what was shared through these accounts, they added.
He would be brought to Lucknow on transit remand for further investigation, the sources said.
The engineer was living in a rented accommodation on Wardha Road since the last year, his landlord Manohar Kale said.
The police team arrived at the building at 5.30 am and was there till 5 pm, he said.
Agrawal had got married two months ago, he said. "He was staying with his wife here and had given his Aadhaar card copy and a certificate from his employer to me while moving in," he said.
BrahMos Aerospace is a joint venture between India's Defence Research and Development Organisation and the 'Military Industrial Consortium' (NPO Mashinostroyenia) of Russia.
The company was set up through an inter-governmental agreement signed on February 12, 1998, between India and Russia. The name BrahMos represents the fury of Brahmaputra and the grace of Moskva rivers.