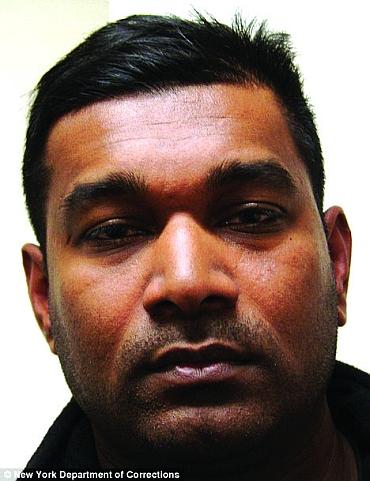 A New York private detective has been sentenced to 32 years in prison for raping his Indian-origin girlfriend and then implicating her in one of the most elaborate frame-ups in United States history for which she was wrongly jailed for seven months.
Jerry Ramrattan, 39, Indian-origin man from Guyana, was convicted in November after a four-week jury trial of first-degree rape, perjury, conspiracy, tampering with a witness and falsely reporting incidents in his plot to frame his former girlfriend Seemona Sumasar, Queens District Attorney Richard Brown said.
Sumasar, 36, is the daughter of an Indian taxi firm owner from Guyana and had previously worked as a Morgan Stanley analyst.
"The sentence provides a measure of justice for this victim, who survived a nightmarish rape only to be victimised again when she was arrested on robbery charges and sent to jail - away from her daughter, away from her business and facing the prospect of many years in prison," Brown said, adding that Ramrattan's actions strike at the very heart of the criminal justice system and must be severely punished.
In handing down the sentence, Justice Richard Buchter said Ramrattan deserved no mercy as he was a "diabolical conniver and sinister manipulator" who had "shamelessly exploited the criminal justice system."
Sumasar said Ramrattan showed no remorse and would have stopped at nothing to destroy her. "You're evil, you're a sociopath and you need help," she said in court.
Using knowledge he acquired partly from watching crime dramas like C S I, the private detective, Jerry orchestrated what prosecutors in Queens called one of the most elaborate frame-ups in recent history.
Picture: Jerry Ramrattan