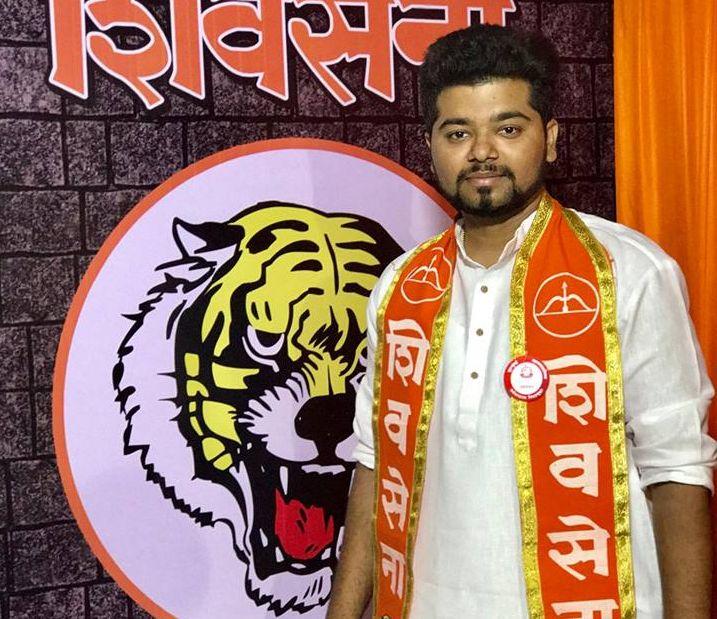 Harshad Karkar, a 23-year-old MBA student who aspired to step into the corporate world, has become the youngest corporator in the cash-rich Brihanmumbai Municipal Corporation this time, winning Dahisar East ward on a Shiv Sena ticket.
Karkar's entry into the politics was sudden, as his father, Prakash Karkar, a Shiv Sena corporator in the Mumbai civic body for the last 10 years, decided not to contest the polls this time due to his ill health.
The Uddhav Thackeray-led party then decided to field Karkar junior instead.
He secured 11,355 votes from ward no. 6, beating rival Neela Rathod from the Bharatiya Janata Party, with a margin of 1,708 votes.
"My father has been a Sena corporator for the last 10 years. Due to his health issues, he was not keen on contesting election this time. However, he has earned good name among local people and has established good rapport with them. When the party proposed my name for the polls, local party workers supported the move and that is how I became the candidate," Karkar said.
"I never knew that I will be the youngest member in the BMC house. My target was to reach out to people and appeal to voters," he said.
According to Harshad, he was part of Shiv Sena's campaign team and used to go through voters' profile. "It was useful," he said.
Karkar, who is currently pursuing MBA from St Francis Institute of Management and Research in Borivli in marketing field, is planning to appear for its final exam next month.
"I am going to use my academic skills during my tenure in BMC as well," he said.
Photograph: Kind courtesy Harshad Karkar/Facebook