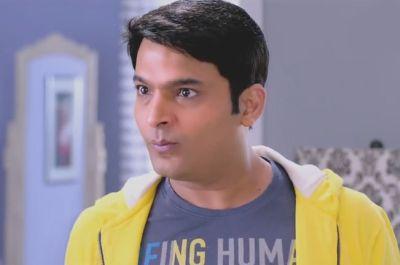 Stand-up comedian Kapil Sharma's bribe tweets against the Brihanmumbai Municipal Corporation seems to have backfired, with the civic body claiming that the artist had flouted norms not only in his Versova office building but also in his apartment in suburban Goregaon.
"We received two complaints from separate people about illegal construction being done in Sharma's both premises, one in Versova and another in Goregaon. In both the cases, we followed the due procedure and first served notice before initiating action," said a senior BMC official, seeking anonymity.
"In the Versova case, the Corporation had served a notice on him on July 16. Since he did not pay heed to it, we demolished the illegal portion of his office structure on August 4. As far as another complaint is concerned, he was served notice under the Maharashtra Regional and Town Planning Act in April for unauthorised work on his ninth floor apartment at Goregaon (West)," he said.
Sharma on Saturday said he only expressed his anger against corruption and that he is neither part of any political organisation nor does he intend to be.
'I have only expressed my concerns. However, it has taken a shape of an unnecessary controversy. My space is on the entertainment platform and not on the news platform. I am not a part of any political organisation and nor do I intend to be,' Kapil said in a statement in Mumbai.
'I have utmost respect for the honourable Prime Minister and governments, both Union and State, its agencies and Statutory Bodies. I am a law abiding citizen and shall act as legally advised. This was my anger against corruption which I expressed on twitter,' the popular comedian added.
He, however, did not put forth his side on the civic body's allegations of violation of norms at his Versova office building and in his apartment in suburban Goregaon.
Sharma had on Friday kicked up a row when he tweeted that BMC officers sought a bribe of Rs 5 lakh for the construction of his premises in Versova. However, he has not so far, put forth his side on the allegations of violation of norms levelled by the civic body.
Asked why the BMC took 19 days to demolish illegal structure at Versova, Parag Masurkar, Assistant Municipal Commissioner K-west ward, where Sharma's office is located, said, "Generally we do give some extra time to the occupants or owners of the premises to put forward the copies or permissions to justify their work and wait for the reply. Meanwhile, we uploaded the contents and nature of the complaint at complaint tracking portal too."
"We have devised an online complaint tracking system. When we receive any complaints, we go to the site, take photographs and on that basis we generate the notices and upload it while monitoring it till it is redressed," said Masurkar, adding that the procedure wipes out all the chances of corruption.
"In Versova premises case, Sharma carried out unauthorised horizontal extension in his ground-plus-one storey row house and also carried out the construction at upper floor without mandatory permission.
"Since he did not come forward to show the copies of permissions, we followed the rule and demolished it as and when we got police security," he said.
Also, the BMC officers are yet to receive any response from Sharma on the name of the bribe seeker so as to initiate action against the erring officer.
"Sharmaji has not made any contact with us or with our department so far," said Manohar Pawar, chief engineer of vigilance department who had yesterday requested the actor to name the officer who demanded the bribe.
Sharma has 63 lakh followers on his Twitter handle and since he tagged Prime Minister Narendra Modi, the tweet generated sharp reactions from all major political parties, with an eye on the forthcoming civic elections.
Opposition Congress used the issue to target the Bharatiya Janata Party and Shiv Sena, who together control the BMC.
Shiv Sena, meanwhile, dared Kapil to name the bribe seeker.
Raj Thackeray-led Maharashtra Navnirman Sena also reacted sharply to Sharma, seizing on a statement he reportedly made alluding to role of its workers.