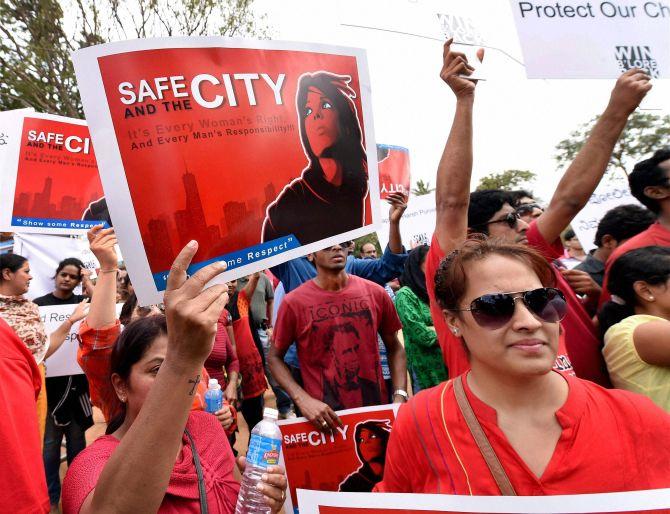 The skating instructor arrested allegedly for the rape of a six-year-old at a Bangalore school is a porn addict and was expelled from the school where he worked before for touching girls inappropriately.

He was sent three notices by authorities from the earlier school warning him to mend his ways, after which he was sacked.
Mustafa, 30, was arrested on Sunday for allegedly raping a Std I student of Vibgyor High School on July 2.
"We do not understand how his earlier employer took suo motu action without informing the police," officers questioning him told rediff.com. "These are offences which have to be reported to the police as per the Indian Penal Code failing which the one covering up the matter is liable for action."
The instructor's earlier employer, who requested anonymity said, that there was no complaint against him. "We discovered his behaviour and took action."
After he was sacked, Mustafa was hired by the Vibgyor High School. The police are investigating whether the school was negligent in conducting a thorough background check before employing him.
School authorities when questioned by the police said that they were waiting for him to submit papers regarding his previous employment, which he had promised. "These are lame excuses. They want to hush up the matter and safeguard the reputation of the school," a police official said.
According to the police, the accused has confessed to his crime. "We have found pornorgraphic content his laptop and mobile phone," an officer said.
Investigators also said that there was no second person involved. "Mustafa was trying to divert the investigation. We have questioned eight persons in the case, which includes the school management and we have found that this was an inside job and no outsider was involved," police officers investigating the case said.
Image: A protest against rape of a school girl in Bangalore. Photograph: Shailendra Bhojak/PTI