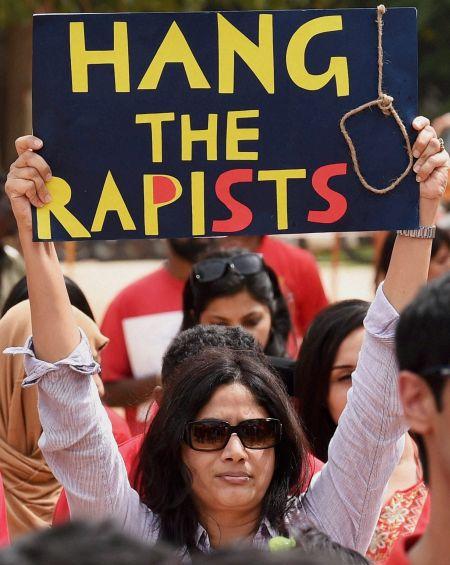 A skating instructor at a public school was arrested on Sunday in connection with the alleged rape of a six-year-old student even as protests continued for the fourth day against the incident.
It is the first arrest in the incident which occurred on July 2 and came to light on July 14 after a police complaint was lodged. "Mustafa, a skating instructor, has been arrested," said Bangalore Police Commissioner Raghavendra Auradkar.
Police had been facing mounting public anger over delay in making any arrest in the horrific incident, which had triggered protests in the city.
As the intense public anger persisted over alleged inaction by police, civil society activists and parents of students studying at the city-based VibgyorSchool where the incident happened, staged protests at FreedomPark.
The protests have taken a political turn also with Bharatiya Janata Party Minority Morcha on Sunday staging demonstration demanding that police immediately arrest the guilty and punish the school management for not taking prompt action.
Facing the heat, Auradkar earlier in the day addressed the protesters, assuring them that action will be taken against the guilty and school management for alleged "inaction". "We have solved blind cases in the recent past and will crack the VibgyorSchool rape case as well," Auradkar said.
The opposition parties also have attacked the government over a string of rape incidents and demanded the resignation of Home Minister K J George.
Image: People protest over the alleged rape of a six-year-old girl in a public school at the Freedom park in Begaluru on Sunday. Photograph: PTI.