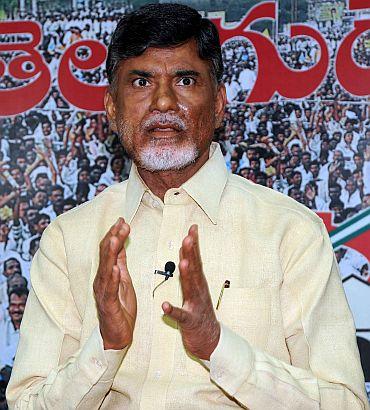 Two Bharatiya Janata Party ministers in the Andhra Pradesh government submitted their resignation at the chief minister's office on Thursday, amid the deteriorating relations between Telugu Desam Party and the Bharatiya Janata Party.
The ministers, who have submitted their resignation are State Health Minister Kamineni Srinivas and State endowment minister Pydikondala Manikyala Rao in N Chandrababu Naidu's cabinet.
The BJP MLAs were given ministerial berths as coalition partner.
Earlier, Bharatiya Janata Party leader PVN Madhav categorically stated, "Our ministers will resign from Telugu Desam Party Cabinet."
"We have decided that our ministers will resign from the TDP cabinet. We will be going to the people and telling them all the things Centre has done for the state. Since independence till date, no state has received as many favours as that were given to Andhra Pradesh," Madhav said.
"We consider Andhra as a special state and have provided it with all development that was needed to be done in all factors. Also, the moment our minister comes out from the cabinet we will break the news to all," he added.
Madhav further noted that injustice was not done to the state by Centre, but by other things related.
This statement came hours after Chief Minister N Chandrababu Naidu asked the TDP ministers to resign from the Union Cabinet.