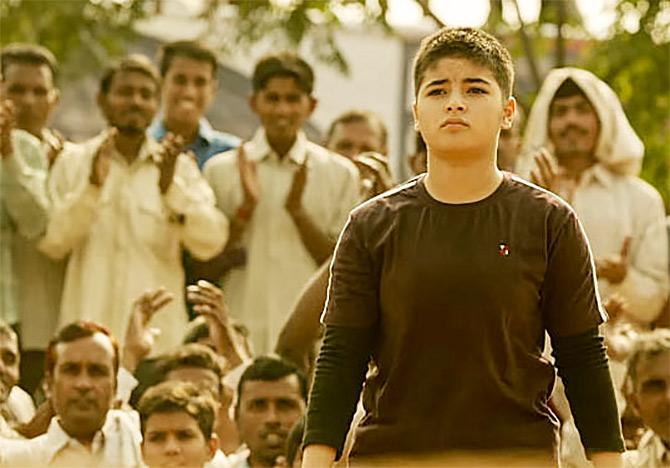 Two days after Zaira Wasim posted an open apology on social media, the Bharatiya Janata Party-People's Democratic Party alliance in the state came in support of the Dangal child actor and said that the extremists cannot threaten or blackmail any Kashmiri, adding that such a talent should be nurtured.
BJP spokesperson Khalid Jehangir, in his stern message, warned the extremists not to threaten any Kashmiri.
"She has risen on her own. We wish her all the best and give a message to the extremist elements in Kashmir that they cannot threaten or blackmail any Kashmiri people, who want to rise and be at par with the rest of the country," Jehangir said.
Extending his full support to Zaira, Jehangir also affirmed that the entire Valley stands with the 16-year-old.
Union minister Jitendra Singh on Wednesday said the Jammu and Kashmir government is keeping an eye on all the developments related to Zaira Wasim, and if needed, security will be provided to the teenage actress.
"Information we have got from the state government is that they are keeping an eye on the entire episode and whatever necessary step needs to be taken it (state government) will take...and if security is needed, it will provide that security," Singh said.
He said the youths of the country who bring laurels through their talent must be appreciated and encouraged.
"Youngsters in any part of the country, and especially in Jammu and Kashmir who have grown under shadow of terrorism, and if the youngsters express their talent it becomes the duty of the society to encourage and appreciate them," he said.
Resonating similar sentiments, PDP spokesperson Waheed-ur-Rehman Para also applauded the child actor for her achievement at such a tender age. He appreciated the little talent, urging the people to support her.
"Zaira is a self-made person and there are many success stories in Jammu and Kashmir. These people are not only successful but also self-made. We need to celebrate them in every state," Para said.
"Some of the people have repeatedly tried to threaten others, which is unfortunate, but we still believe that the majority and the large conscience in the society support such initiatives. People are coming to her support. Everybody in J&K, from the chief minister to a commoner is coming to her support," he added.
Zaira, who portrayed the young Geeta Phogat in the recently released movie Dangal, issued an apology for 'offending' and 'unintentionally hurting' the people after she met Jammu and Kashmir Chief Minister Mehbooba Mufti and was subsequently trolled on Twitter. She later deleted her post.
-- With inputs from PTI