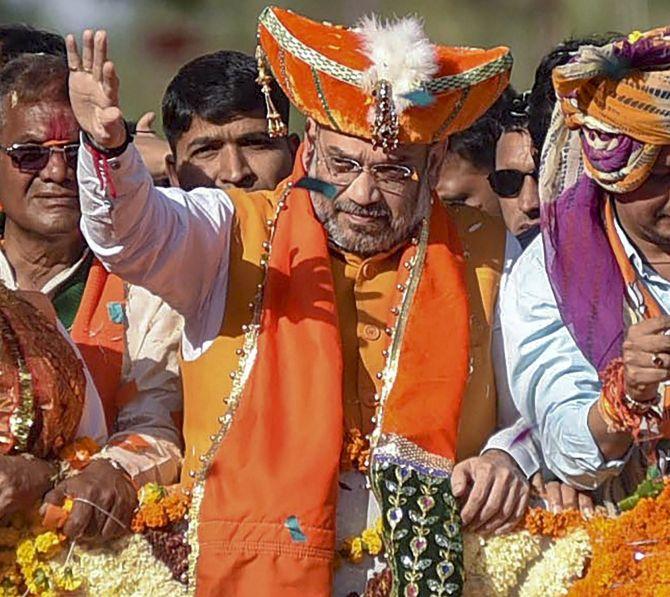 Bharatiya Janata Party president Amit Shah said on Monday his party believed that a grand Ram temple should be built in Ayodhya soon and accused the Congress of putting hurdles in its construction.
He said the Ram Janmabhoomi-Babri Masjid title dispute case is pending before the Supreme Court and it remains to be seen what happens there.
"All people wish that a Ram Temple should be build in Ayodhya soon. We also want that a grand Ram Temple should be build soon," Shah said.
The BJP chief was talking to reporters on the sidelines of his roadshow in Indore on the last day of campaigning for the November 28 assembly polls in Madhya Pradesh.
He alleged that the Congress was putting hurdles in the construction of a Ram temple in Ayodhya.
To a query on whether the Centre plans to bring an ordinance or enact a law to clear the way for construction of the temple, Shah said, "The Supreme Court has posted the hearing on Ram temple to January. Let's see what happens."
The Supreme Court last month had said that an "appropriate bench" will decide in the first week of January the schedule of hearing of the Ram Janmabhoomi-Babri Masjid land dispute case.
To another query, Shah expressed confidence the BJP would sweep the Madhya Pradesh assembly polls for the fourth consecutive time.