North Korea has reportedly published a list of 310 bizarre patriotic slogans to kick-start celebrations ahead of the 70th anniversary of the founding and the liberation of the Korean peninsula from Japanese rule.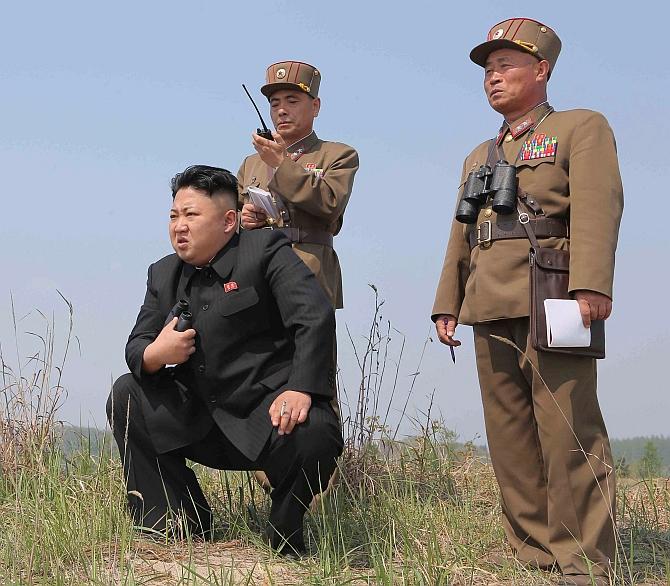 The list ran to more than 7,000 words in translation and spread over two pages of the state-run broadsheet newspaper. It was drafted by the ruling Worker's Party of Korea, News.com.au reported.

The slogans made heroic references to their leaders, praised their legacies and urged loyalty to the current ruler Kim Jong-Un.

There were also allusions to its military might, its enemies, including the United States, education, economy, sports, and farming, with special emphasis to the need to increase food production.

North Korea has long struggled with food shortages and famine.

James Grayson, emeritus professor of modern Korean studies at Sheffield University, said that
a lot of the slogans had to do with "very practical things to do with the economy, especially food."
The list of exclamation laden slogans included:
"Play sports games in an offensive way!"
"Let this socialist country resound with Song of Big Fish Haul and be permeated with the fragrant smell of fish and other seafood!"
"Make fruits cascade down and their sweet aroma fill the air on the sea of apple trees at the foot of Chol Pass!"
"Let us turn ours into a country of mushrooms!" and "Grow vegetables extensively in greenhouses!"
"Let the wives of officers become dependable assistants to their husbands!"
"Let us turn the whole country into a socialist fairyland by the joint operation of the army and people!
"More stylish school uniforms" and "Organic farming on an extensive scale".
"Should the enemy dare to invade our country, annihilate them to the last man so that none of them will survive to sign the instrument of surrender!"