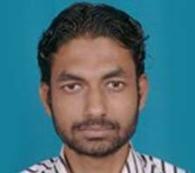 The property of fugitive Indian Mujahideen operative Tehseen Akhtar alias Monu, considered the brain behind the Patna and Bodh Gaya serial blasts, was attached on Saturday after the deadline for his surrender lapsed.
A joint team of the NIA and Bihar Police reached Tehseen's house in Maniyarpur village, about 12 km from the district headquarters, and attached the property in the presence of his father Wasim Akhtar and other family members, Officer in-Charge of Maniyarpur Police Station Asgar Imam said.
The NIA and police executed the order of the Patna court to attach the fugitive's property after the deadline to surrender expired on January nine.
The team seized a computer and a TV from the house, Imam said.
Tehseen, who is believed to have taken command of IM after its co-founder Yasin Bhatkal was caught, is considered the 'mastermind' of the serial blasts at the rally of BJP Prime Ministerial candidate Narendra Modi in Patna on October 27 last year as well at the Buddhist shrine at Bodh Gaya earlier in July.
Eight persons were killed in Patna blasts at the Gandhi Maidan. The Bodh Gaya blasts left two Buddhist monks injured.

Tehseen had fled home in 2011. His uncle Taqi Akhtar, who is a state JD(U) leader, had said that he had no relation with the family of his brother after partition of their property almost three years ago.

Though IM activists from Bihar and Jharkhand were nabbed for the two blasts, Tehseen remained at large.