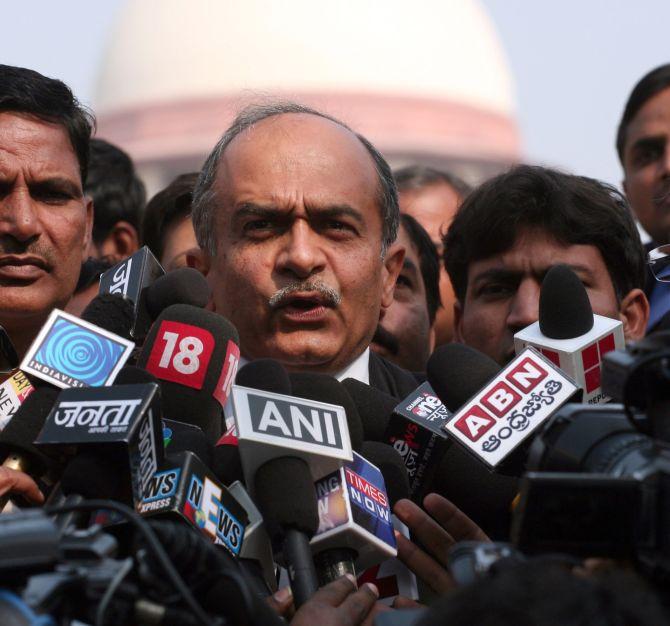 Prashant Bhushan, eminent lawyer and co-founder Swaraj Abhiyan, has opposed the selection of K V Chowdary, former chairperson of the Central Board of Direct Taxes, as the next Central Vigilance Commissioner, by a committee headed by Prime Minister Narendra Modi, alleging that he was "tainted" and not a proper choice for the post.
Bhushan has challenged the process of the selection of the CVC and two vigilance commissioners.
Also read: K V Chowdary tipped to be new CVC, Vijai Sharma may be CIC
Last month, the Supreme Court, while permitting the Centre to go ahead with the selection, had asked the government to produce entire records including the names of all the candidates who had applied for the respective posts.
In a statement released on Tuesday, Bhushan said that on coming to know that the government wanted to appoint Chowdary as the next CVC, he had written to the PM asking for a public disclosure of the names of the short-listed persons.
He said, "Chowdary's name figures four times in the list of persons who visited former CBI director Ranjit Sinha at his official residence."
The Supreme Court on May 14 has said that Sinha's meetings and the impact of those meetings on cases being dealt by the CBI need to be investigated.
Read the entire letter, HERE.