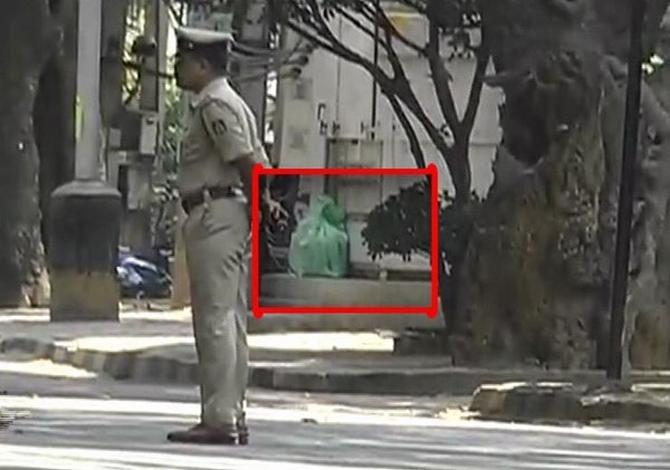 A suspicious object near a cinema theatre at a busy traffic intersection in Bengaluru on Friday sent police into a tizzy, prompting them to put the city on a high alert but no explosive was found.
Police as also dog and bomb disposal squads rushed to the spot after an alert from a resident about an object near a transformer near Cauvery theatre on one of the busiest traffic junctions in the city.
"We did not find anything. There is no bomb. No explosive. No other suspicious material," Bengaluru Police Commissioner N S Megharikh told reporters at the site after the object was examined by the bomb disposal squad.
Police cordoned off the entire area and stopped traffic on the road that leads to Bengaluru international airport.
Megharikh said a jar packed in a small jute bag with "something printed in Chinese" on it was found and it appeared to contain some "quantity of liquor.
"However, police were taking all precautions and had put Bengaluru on "high alert", he said.
Megharikh also appealed to people to alert police if any suspicious object was found.
Image: The police cordoned off the area after they received news of a suspicious object near Cauvery theatre. Photograph: ANI/Twitter