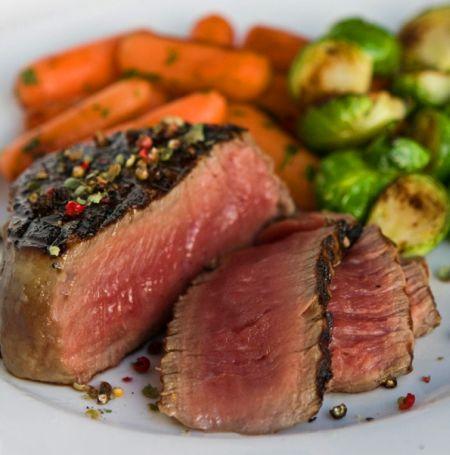 The Bombay high court on Thursday asked the Maharashtra government to consider giving reasonable time to abattoirs and dealers to dispose of the livestock and carcasses of animals in their possession after the enforcement of the law, which bans slaughter of bullocks and bulls.
A division bench of Justices V M Kanade and A R Joshi was hearing a PIL seeking implementation of the ban and applications by beef traders and abattoirs seeking relief.
The court has already refused to grant relief and said once Maharashtra Animal Preservation (Amendment) Act was implemented, the authorities were duty-bound to take action.
"Will you start prosecution of those found in possession of cattle and carcass? Consider giving them reasonable time to dispose of the same," Justice Kanade said again, urging all parties concerned not to precipitate the matter and make it a religious issue.
The court asked the government to consider giving reasonable time, like seven days, to the dealers and abattoirs to dispose of the cattle and carcass.
"Reasonable time should be given. You (government) don't need to harass them in this manner," Justice Kanade said.
Advocate General Sunil Manohar told the court that they will initiate prosecution against all those found in possession of bulls and bullocks. "I will seek instruction from the government with regard to giving them (dealers and abattoirs) time to dispose of carcass," he said.
Manohar also informed the court that the new law came into force from March 4 when the notification was published in the official gazette.
The court had on Wednesday sought clarification on the exact date from which the new Act came into the force, after the beef dealers claimed that the police had seized cattle from abattoir and beef dealers even before the notification was issued by the state government.
Under the new law, which recently received the President's assent, anyone found selling beef or possessing it can be jailed for five years and fined Rs 10,000.
Do you agree with the beef ban? VOTE HERE