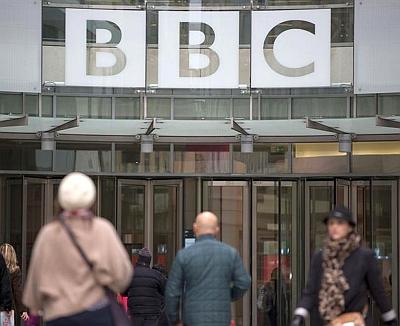 The British government has condemned the BBC's decision to keep using the term 'Islamic State' in reference to the terrorist outfit, days after Prime Minister David Cameron asked media outlets to avoid using the misleading term which gives undue credibility to the "poisonous death cult".
The row over phraseology widened as 120 British members of Parliament wrote to the BBC to reconsider its use of term Islamic State, as it may be seen as giving credibility and religious legitimacy to the terrorists.
It followed British Prime Minister David Cameron's intervention calling for the use of Islamic State of Iraq and the Levant instead.
Cameron said the term IS was misleading and gives undue credibility to the "poisonous death cult" that is "seducing" young Britons to go and fight for the terrorist organisation in Syria and Iraq.
However, BBC director general Tony Hall refused demands to drop the term on the ground that its coverage of the terrorist group must be impartial.
"The BBC takes a common sense view when deciding how to describe organisations, we take our cue from the organisation's description of itself," Lord Hall wrote in his response to the letter.
"We have recognised that, used on its own, the name Islamic State could suggest that such a state exists and such an interpretation is misleading. So we have caveated the name "Islamic State" with words which qualify it eg. the 'so-called Islamic State'," he added.
Chris Grayling, the leader of the House of Commons, countered that the BBC should treat the terrorist organisation in the same way that it treated Nazi Germany during the Second World War.
He said in parliament: "I have a different view of what impartiality means to the BBC. During the Second World War the BBC was a beacon of fact. It was not expected to be impartial between Britain and Germany.
"Today, it should be a beacon of fact but it's not expected to be impartial about threats to the security and safety and lives and limbs of people of this nation."
Conservative party MP Rehman Chishti, a former adviser to assassinated former Pakistani prime minister Benazir Bhutto and the MP who led the calls for BBC to drop the use of Islamic State, said that many Muslims would be offended by the BBC's use of the word "Islamic" in the name of a group responsible for the murder of thousands of innocent civilians and the beheading of western hostages.
A BBC spokesperson said: "Anyone listening to what we say can be in no doubt as to what kind of organisation this is. We also use the terms 'extremist' and 'fighters' alongside it.