Counting of votes was conducted in Tripura, Meghalaya and Nagaland on Thursday and voters in the three states decided to continue with the sitting dispensations, with the Bharatiya Janata Party securing a comfortable victory in Tripura and, with it alliance partner Nationalist Democratic Progressive Party (NDPP), in Nagaland.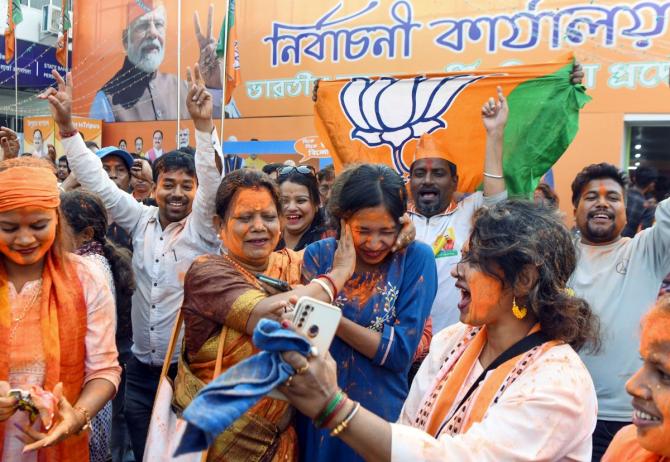 Meghalaya Chief Minister Conrad Sangma-led National People's Party emerged as the single largest party in the state, but fell little short of the majority mark.
However, there are indications that he will once again join hands with his pre-poll ally the BJP to reach the half-way mark.
The maiden alliance of the Left and the Congress in Tripura failed to defeat the BJP but the newly-formed outfit Tipra Motha registered an impressive show winning 13 of the 60 seats.
Exit polls by various channels largely got the verdict correct. They had predicted a hung house in Meghalaya, a win for the NDPP backed by the BJP in Nagaland, and seemed to oscillate between predicting a clean sweep for the BJP to a hung house in Tripura.
Following are the RESULTS in the three states.