Here's some heart-warming news from Ayodhya. A 300-year-old dilapidated mosque would be rebuilt on the land belonging to the Hanumangarhi temple in Ayodhya, the Times of India reported on Thursday.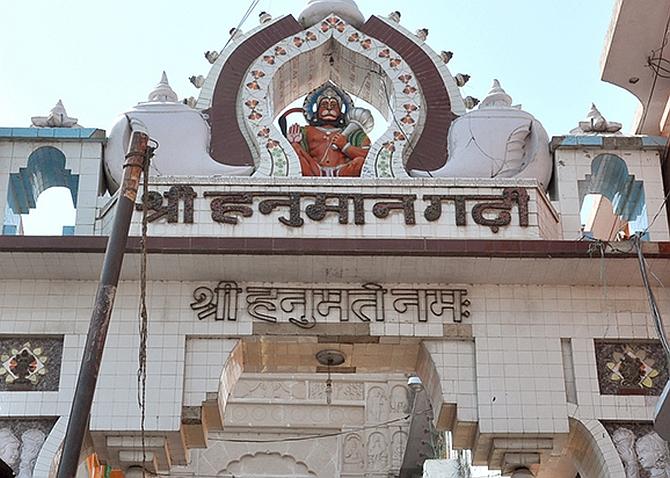 Days after the local civic body declared the Aalamgiri Masjid 'hazardous' and pasted a notice banning entry into the building, the Hanumangarhi temple trust, which is in possession of the mosque land, not only allowed its reconstruction and agreed to bear cost but also welcomed Muslims to offer namaz in the premises.
"I asked our Muslim brothers to renovate and reconstruct the mosque on our expense and also issued no objection certificate for Muslims to offer namaz as this is also a 'Khuda ka ghar'," Hanumangarhi's chief priest Mahant Gyan Das told the Times of India.
"I am also extending support for the renovation of a mausoleum on the premises which is as old as the mosque," he added.
Hanumangarhi temple trust got the possession of the land around 1765 on the condition that namaz would continue at the mosque, which had been constructed more than 200 years ago then.
But after the riots in 1992, the mosque was lying abandoned and was in such a bad condition that the Ayodhya municipal board had to put up a 'hazardous' notice on its wall.
IMAGE: Hanumangarhi temple in Ayodhya. Photograph: UP Tourism