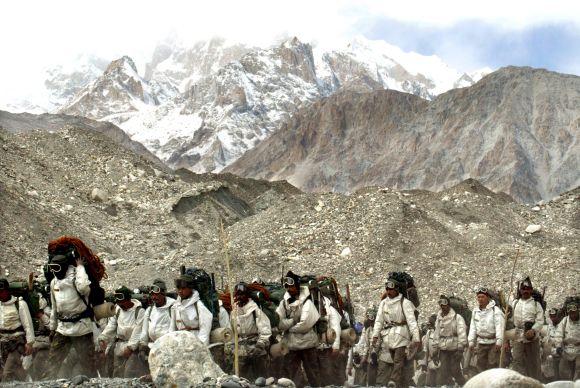 Ten army personnel, including a Junior Commissioned Officer, were on Wednesday trapped under a mass of snow after an avalanche hit a military post at Siachen Glacier in Jammu and Kashmir.
The avalanche hit a high altitude post situated at 19,000 feet in Northern Glacier sector in Ladakh region in wee hours of Wednesday morning, Defence public relations officer at Udhampur-based Northern Command Col S D Goswami said.
One JCO and 9 other ranks of the Indian Army came under the avalanche, the PRO said.
Army and the Indian Air Force have launched rescue operation.