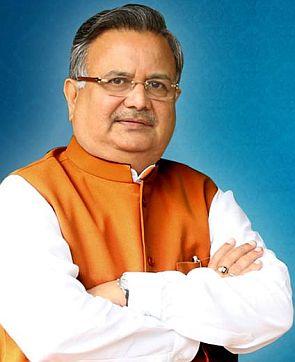 The Congress's efforts to unseat the Bharatiya Janata Party in Chhattisgarh suffered a jolt with the defeat of its top leaders and many sitting legislators in the plains, even as the party managed to improve its tally in the Naxal-infested Bastar region.
According to the latest tally, out of the 90 seats that were up for grabs, the BJP has won 49 seats, whereas the Congress has won 39 seats. The Bahujan Samaj Party and others have pocketed 1 seat each. The BJP needs 46 seats to form government.
Though exit polls had predicted edge to the Congress over the BJP, the opposition party failed to prevent Chief Minister Raman Singh from scoring a hat-trick and end its exile from power for 10 years.
Though the Congress marginally improved upon its previous performance, it proved grossly inadequate to edge the BJP out of power in the state, tribal parts of which have been continually in the grip of Naxalite violence.
The Maoist menace in Chhattisgarh shook the nation when 27 Congressmen including the party's state president Nand Kumar Patel, one of the tallest tribal leaders Mahendra Karma and once powerful former Union minister Vidya Charan Shukla were gunned down at Darbha valley in Sukma district in May.
Congress leaders had vehemently flagged the Raman Singh government's failure to prevent the attack during the campaign, but the sympathy factor did not cut ice with the voters beyond the tribal Bastar region where the BJP performed miserably.
Of the 12 seats in Bastar, the Congress won eight. The BJP had secured 11 of these seats in 2008.
Kawasi Lakhma, the sole Congress MLA from Bastar in the last elections and one of the survivors of Darbha massacre, retained his seat, while Mahendra Karma's wife Devti wrested Dantewada from the BJP.
The defeat of the Leader of Opposition Ravindra Choubey, prominent tribal leaders and several sitting MLAs in the plains has rocked the Congress boat.
Choubey, a six-time MLA from Saja, lost. Prominent tribal leader Rampukar Singh, a 7-term MLA from Patthalgaon, fell by the wayside and so did another party stalwart and a tribal leader Bodhram Kanwar.
Similarly, another popular tribal leader Premsai Singh Tekam lost to BJP state President Ramsewak Paikra from Pratappur.
Son of former chief minister of undivided Madhya Pradesh Shyamacharan Shukla and sitting Congress MLA from Rajim constituency Amitesh Shukla too bit the dust.
In an embarrassment for the BJP, incumbent sports minister Lata Usendi went down fighting against the Congress's Mohan Markam from Kondagaon constituency by a margin of 5135 votes.
In Kharasia, slain PCC chief Nandkumar Patel's son Umesh Patel retained the seat for the Congress, defeating Jawaharlal Nayak of the BJP by nearly 38,888 votes.
Nand Kumar Patel and his elder son Dinesh were among those killed in the Maoist attack in May.
The sympathy wave gambit, however, did not work in the constituencies neighbouring Kharasia.
Image: Chhattisgarh Chief Minister Raman Singh