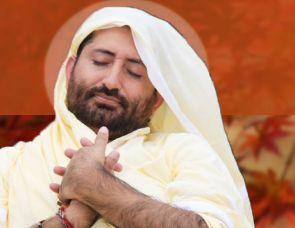 Self-styled 'godman' Asaram's son Narayan Sai, jailed in a rape case, was granted three weeks' temporary bail by the Gujarat high court to attend to his ailing mother, who is schedule to undergo a surgery.

Justice V M Pancholi granted conditional temporary bail to Sai, who will remain under police surveillance during his bail period. The court told Sai to surrender in four days from the date of his release from Surat jail if his mother's surgery does not take place till then.

Sai, who is in jail since December 2013, is likely to come out of Surat jail on Tuesday. The relief for Sai came amid reports of attacks on witnesses of rape cases against him and his father Asaram, who is behind bars in Jodhpur in connection with a rape case.

A key witness, Mahendra Chawla, was attacked in Panipat district of Haryana on May 13 this year. Till now, two persons, who had given testimonies in the rape case, have been killed and four persons, including Chawla, faced attacks. In June last year, Gujarat-based witness Amrut Prajapati was shot dead in June last year at his clinic in Rajkot. Another prosecution witness, Akhil Gupta, was also shot dead in Uttar Pradesh's Muzaffarnagar.
The high court had on April 16 granted three-week bail to Sai for attending the proposed surgery of his mother Lakshmiben for a cervical ailment at a hospital in Ahmedabad. However, the Supreme Court had on April 29 modified the order saying that Sai would be released on bail only after the date of his mother's operation was fixed.
The apex court had acted then on a plea of the Gujarat police seeking cancellation of interim bail granted to Sai on various grounds including that the accused may tamper with evidence in the case in which charges are yet to be framed. Sai is behind bars since December 2013 in the rape case filed by two Surat-based sisters. The sisters from Surat had lodged two different rape complaints against Sai and Asaram. Sai's mother Lakshmiben was also booked in the alleged rape case filed against Asaram by one of the sisters.
Later, she was granted bail. Sai was booked under various IPC sections, including rape, unnatural sex, molestation, wrongful confinement, unlawful assembly, rioting armed with deadly weapon, criminal intimidation and criminal conspiracy. The younger of the two sisters had in her complaint accused Sai of repeated sexual assault between 2002 and 2005 when she was living at his Surat ashram.