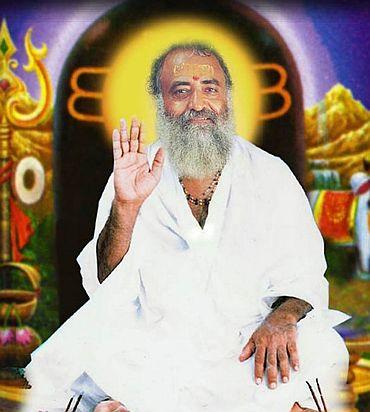 The Congress on Tuesday hit out at spiritual leader Asaram Bapu for his controversial remarks against the Delhi gangrape victim and then against the media saying they 'reflect a very sick and unhealthy mind'.
Party spokesperson P C Chacko rued that at a time when the whole nation is outraged over this heinous crime, these 'so-called spiritual leaders' are 'aggravating the problem' with such utterances, which no civilised society can endorse.
"He made a statement and now he is blaming the media... the statement is condemnable and atrocious. It reflects a very sick mindset of these leaders. They should refrain from making such utterances," Chacko said.
Unfazed by the outrage sparked by his remark against the Delhi gangrape victim, Asaram Bapu on Tuesday sought to justify the comments and compared all those criticising him to 'barking dogs'.
Asaram also compared himself to an elephant who will not respond to 'barking dogs' and said his remarks in connection with the December 16 gangrape incident were misconstrued by the media and his critics.
He was at the centre of a controversy yesterday after he suggested that the 23-year-old gangrape victim was equally responsible for the ghastly crime and said the girl could have called her assailants brothers and begged them to stop.
Chacko also criticised Chhattisgarh Home Minister Nanki Ram Kanwar, who reportedly said that crimes against women were happening as their stars were in adverse positions.
The Congress spokesperson said it was unfortunate that people are making 'irresponsible' statements saying these coming from any quarter have to be condemned as they affect the country's image.