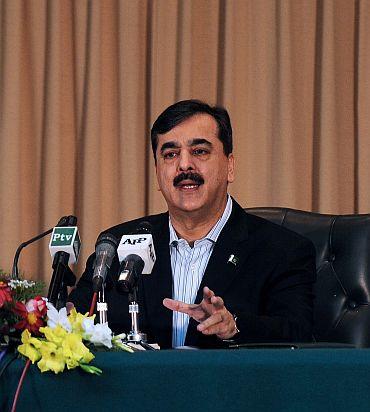 A Pakistani court has issued non-bailable arrest warrants for former prime minister Yousuf Raza Gilani and an ex-minister for their alleged involvement in a Rs 7 billion corruption scandal.

The Karachi-based anti-corruption court issued warrants after Federal Investigation Agency reportedly found evidence that Gilani and his minister Faheem were involved in the Trade Development Authority of Pakistan corruption scandal.

The FIA submitted a charge sheet, giving evidence to Judge Mohammad Azeem to approve the non-bailable
warrants.
The court previously issued legal notices to both Gilani and Faheem but neither had responded.
Gilani and Fahim have been accused of involvement in the seven-billion-rupee freight subsidy financial scam in TDAP.
The key accused, Muhammad Firdous, turned approver against the former prime minister and the ex-minister.
The hearing of the case was adjourned to June 17.