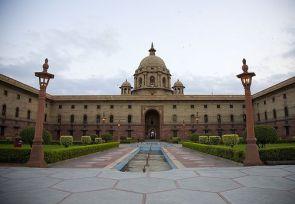 Arms dealer Abhishek Verma had forged the signatures of a CBI officer on a letter claiming inquiry against him in the Naval War Room leak case is being closed, US-based attorney C Edmond Allen has alleged in his statement to US investigators.
The statement of estranged business associate of Verma, which has been received by the agency in response to its judicial requests recently, had alleged that the letter was used by Verma in an attempt to defreeze his bank accounts, CBI sources said.
Allen has told US investigators, who were recording his statement for replying to judicial requests sent by CBI, that Verma had forged signatures of the CBI officer on the letter, the sources claimed.
The response to Letters Rogatory, judicial requests sent by CBI, comes as a big boost to the agency which might use the statement to bolster its case of alleged forgery against Verma, CBI sources said.
The agency had sent LRs to the US and Switzerland in connection with agency's probe against Verma in connection with the allegations that Rheinmetall Air Defence AG (RAD) paid US Dollar 5.30 lakh to Verma to stop the blacklisting proceedings initiated by Defence Ministry against it.
The money was allegedly routed through the accounts of Ganton USA which is headed by Allen, CBI sources said.
The sources said in its LRs the agency has requested the US to provide the statement of Allen who was cooperating with the agency with "informal" sharing of documents and information to help the CBI in its case.
A joint team of CBI and Enforcement Directorate had visited the US last year where they met Allen, who is having a number of litigations with Verma in India and in the US, to seek information about Verma's dealings.
The details provided to the agency team could not be used during trial in India as the only way to formally get details from abroad is through judicial requests or Letters Rogatory.
The agency sources said the CBI would use the statement of Allen in its various cases against Verma which include a case of forgery where he had allegedly faked signatures of the then Superintendent of Police Ramnish.
Allen is a key witness in cases against Verma as he was the former escrow fund manager of Verma and had sent number of complaints against the arms dealer to Defence Minister A K Antony, then CBI Director A P Singh and Director of the Enforcement Directorate through emails.
These carried number of email exchanges between him and Verma which showed alleged involvement of Verma and his Romanian wife Anca Neacsu in arms deals.
CBI had registered at least five cases against Verma and his wife which included cases of forgery where he had allegedly faked the signatures of the then Minister of State Ajay Maken and the agency's officer to his own advantage.