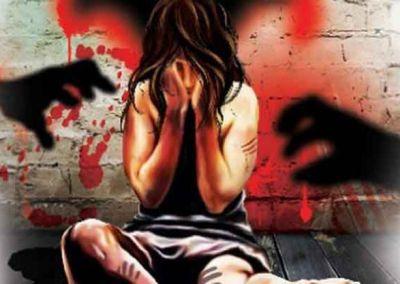 A man from Andhra Pradesh on Tuesday approached Surat police claiming that the minor girl, whose body was found on April 6, might be his daughter.
Police officials said that a DNA sample had been sent to verify the man's claim.
"A man from Andhra Pradesh today approached us along with some of his family members, claiming that the girl whose body was found on April 6 was his daughter. He said she had gone missing in October last year," said Surat Police Commissioner Satish Sharma.
"The man said his claim is based on the fact that the photo of his missing daughter matched with that of the victim. He also furnished an Aadhaar card of his missing daughter. We are not yet certain that the victim is his daughter. Therefore, we will match their DNA samples to verify the claim," Sharma said.
Meanwhile, the Gujarat State Commission for Women on Tuesday sought a report from Surat police on the action taken by it in the case.
A team from the commission is likely to be in the city on Wednesday to meet top police officials and inquire about the incident, its chairperson Leela Ankoliya said.
"We have sought a report on the action that has been taken to identify the girl and solve the crime," she said.
The body of the girl, possibly between nine and 11 years of age, was found in the bushes in the Pandesara area of the city.
An autopsy report stated that the girl's body bore 86 injury marks, including on her private parts.
A doctor at the city Civil Hospital had said that the nature of injuries suggested that she was possibly held captive, tortured and raped.
Surat police said that they have scanned the data of missing children from various states, including West Bengal and Odisha, claiming that the victim was most likely from outside Gujarat.