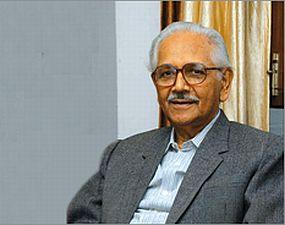 Former Chief Justice of India J S Verma, who headed the government-appointed committee to frame a tough law to tackle crime against women in the wake of the December Delhi gang rape incident, died in New Delhi on Monday. He was 80.
Dr Yatin Mehta, head of the Institute of Critical Care and Anesthesiology, at MedantaMedicityHospital in Gurgaon where Verma was admitted, told PTI that the former CJI breathed his last at 9:30 pm on Monday.
"He was brought in with liver failure and bleeding from stomach on Friday," Mehta said.
Justice Verma was the 27th Chief Justice of India and served from March 25, 1997 until his retirement on January 18, 1998.
He had headed the committee formed by the government to give recommendations for a stringent anti-rape law after the brutal Delhi gang rape of a 23-year-old paramedic student on December 16, 2012. Most of the recommendations of this committee, which also had Gopal Subramanian and Leela Seth as its members, were accepted by the government.
The government passed an ordinance based on these suggestions and an anti-rape law was passed by Parliament in the first half of the budget session this year.
Born on January 18, 1933, Jagdish Sharan Verma had his early education in Satna, Madhya Pradesh.
He began his legal career in 1955 and became a Judge of Madhya Pradesh High Court in June-1973. He became chief justice of Madhya Pradesh high court in June,1986 and also served as chief justice of Rajasthan high court from September, 1986 to mid-1989.
In June, 1989, he was appointed as a Judge of the Supreme Court and became Chief Justice of India in January, 1998.
Justice Verma was also a former chairman of National Human Rights Commission.
He was also the first chairperson of News Broadcasting Standards Authority.