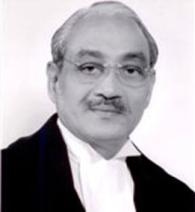 Former Supreme Court judge Swatanter Kumar, who is facing charges of sexually harassing an intern, refused to make any comments on Saturday despite repeated attempts by the media to get his reaction.
Justice Kumar, currently Chairman of the National Green Tribunal, had spoken to a couple of newspapers on Friday denying the allegation as "totally false" and describing them as "some kind of conspiracy".
Efforts by journalists to speak to him bore no fruit as those who answered his phones said that he would call back if he decides to speak on the issue.
Meanwhile, Veerappa Moily, Union minister for environment, described the allegation as "serious" but said it was up to the Supreme Court to decide whether to hold an inquiry into the allegations.
The intern's demand for a Supreme Court probe into her allegations received more support from Additional Solicitor General Indira Jaising, leading lawyers Kamini Jaiswal, Harish Salve and Vrinda Grover, besides women rights activist Kavitha Krishnan.
Jaising demanded that the Supreme Court should have a system to probe allegations of sexual harassment against judges. The court had a system for staff and lawyers but there was no system to cover judges, which was necessary, she said.
Jaising rejected the view that Justice Kumar was being subject to a media trial.
The intern had complained to the Chief Justice and only after that the issue was being discussed in the press, she said.
Jaiswal said the Supreme Court must set up a committee and conduct a thorough probe into the allegation as Justice Kumar was a sitting judge when the incident happened.
They said the case concerning Justice Kumar was different from that of former Supreme Court judge Justice A K Gangly, who resigned from the position of chairman of the West Bengal Human Rights Commission days ago due to the fallout of sexual harassment allegations levelled against him by an intern.
According to the intern who has complained against Justice Kumar, the alleged harassment took place in May, 2012 when he was a sitting judge of the apex court.
Justice Ganguly's alleged act of harassment had happened after he had demitted office as a judge.
In the case of Justice Ganguly, the Supreme Court had set up an internal committee of three judges which had reported that the statement of the intern prima facie disclosed an unwelcome behaviour, verbal and non-verbal conduct of sexual nature by him.
The court had also made it clear that representations against former judges would not be entertained by it.
However, Jaiswal said that the apex court should set up an inquiry committee since Justice Kumar was a judge at the time of the alleged incident.
Salve had said he has seen the intern's complaint which was "really disturbing" as it pertained to the conduct of a judge.
"I saw the complaint. It is really disturbing as it pertains to the conduct of a judge in his pre-retirement days," he said, adding, "It presents a real challenge to the judiciary and how it handles the situation."
In her complaint, the intern has alleged that on one occasion Justice Kumar had placed his hand on her lower back when she was stepping out of his office room.

"I felt quite uncomfortable and disturbed but I brushed it aside," she said.
On another occasion, when she went to the judge's room to apologise for a mistake she had committed, the justice told her not to worry and asked her to come over to his side of the desk.
"When I did, he put his right arm around me and kissed me on my left shoulder. I was quite taken aback and shocked, and I excused myself and hurriedly left his room," the intern alleged in her affidavit against Justice Kumar.