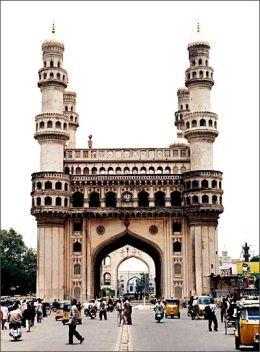 Telangana is all set to become India's 29th state after the Andhra Pradesh Reorganisation Bill was passed in the Rajya Sabha on Thursday evening amid uproar.
The state of Andhra Pradesh is heading for a spell of President's rule with Governor ESL Narasimhan recommending imposition of central rule after the resignation of Chief Minister N Kiran Kumar Reddy.
The move for President Rule will ensure smooth bifurcation, sources say.
It is also likely that the assembly elections may be postponed and held in two separate states, sources also point out.
With both the Rajya Sabha and Lok Sabha clearing the Telangana bill the matter would now go before the President who would issue a final notification on the matter.
While the government of India would have a lot to do on the issue, there is one matter however which would be decided by the Supreme Court -- whether the two states would have two high courts.
The notification on Telangana to be issued by the President is likely to come out on February 21 or 22.
However, it is immediately not clear whether Narasimhan has recommended for dissolution of the state assembly or to keep the House under suspended animation.
A decision on imposition of central rule in Andhra Pradesh is expected to be taken in the next meeting of the Union Cabinet, which will recommend to the President.
With inputs from PTI
Image: The Charminar in Old Hyderabad