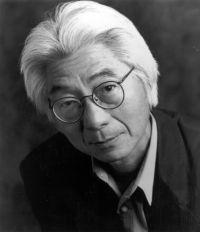 In 1929, Rabindranath Tagore was so troubled when he applied for an American visa that he cancelled his lecture tour and returned to India, the historian Ronald Takaki often said.
The treatment the Indian Nobel Laureate received was mild compared to the problems and exclusion policies thousands of new and would-be immigrants from Asia faced in America throughout the first six decades in the 20th century, Takaki pointed out.
He quoted Tagore as declaring, "Jesus could not get into America because, first of all, he would not have the necessary money, and secondly, he would be an Asiatic."
Takaki, who passed away recently aged 70, chronicled in his landmark book, Strangers From a Different Shore: A History of Asian Americans, the painful history of immigration in America and how communities sought to overcome the barriers and offensive racial treatment. The 1989 book was nominated for a Pulitzer. He also wrote India in the West: South Asians in America.
A scholar of American race relations, he also taught the University of California's first black history course. Takaki also established America's first ethnic studies PhD program. His son Troy Takaki told CNN recently that his father taught the black history course in the aftermath of the violent Watts riots in Los Angeles and that he was a 'socialist' amid his conservative department peers at UCLA.
Takaki, a descendent of Japanese field workers in Hawaii, was one of the first academics to discuss in the 1980s the model minority myth, especially pertaining to Indian immigrants. The success story of immigrants from India was exaggerated, he had said.
The mythmakers had ignored that even in the 1980s thousands of Indians worked at gas stations, farming the rough terrain in California and making a small living as busboys, cab drivers and newspaper vendors.
The model minority thesis, he argued, was used by social conservatives to shame other minorities, especially African Americans. It was an effort to destroy affirmative action programs, he said. Some years later, Indian activists and academics would follow Takaki's lead and denounce the model minority image.
Takaki would describe how, when he went to college in Ohio, some students and professors would ask him how long he had been in America and where he learned to speak English. "In this country," he would reply.
Sometimes he would add, "I was born in America, and my family has been here for three generations."
He wrote how a cab driver in Los Angeles who picked him at the airport complimented him on his American English, and asked when he had arrived in America. He said in an interview many years ago, "I am sure many second and third generation Sikhs in America get to hear similar questions."
"People here often do not realize that Sikhs first came into America through Canada even before the 20th century started, that they were in Canada in response to the advertisements Canadians had placed in Indian newspapers looking for lumber yard workers," he continued. "How many people in America or Canada remember that hundreds of Sikhs and a small group of Hindus and Muslims had to leave Canada because of racism? And in America, too, they found all kinds of racism."
Racism was very much on his mind from his college days. He earned a master's and doctorate in history from UC Berkeley, where he wrote a dissertation on slavery in America. It was during this period that he 'was born intellectually and politically,' he told the San Francisco Chronicle in 2003 at the time of his retirement.
Takaki was also an activist. He urged professors and students to show solidarity for all minorities in America. Although he retired from UC Berkeley in 2003 after teaching there for nearly four decades, he was often seen on campus, attendees at his memorial late last month recalled, delivering guest lectures to standing-room-only audiences or joining marches about social justice.
He once told me that many Indian immigrants had not appreciated fully that their success in America owed a lot to the struggle led by Martin Luther King Jr and other black leaders for racial equality.
The affirmative action programs led to the creation of organizations like the Small Business Bureau, he said, pointing out that Indians who arrived in America fleeing Idi Amin's regime in Uganda benefited a lot from such programs.
He complained that many Americans who were active in the civil rights movement did not appreciate the struggles of minorities from Asia or Africa.
He was critical that Spike Lee's benchmark film Do the Right Thing showed a Korean greengrocer in Brooklyn in a negative light. The new DVD version of the 20-year-old film has just been released.
"Had Spike Lee's camera followed the Korean immigrant to the back of his shop, it might have noticed diplomas on his wall," Takaki said. "And those diplomas would have shown he had a university degree from a reputed institution in his country."
He added, "I am sure that the story of Russian nuclear scientists driving cabs in New York is not unique. There could be Indian MBAs too driving taxis, even if for a short period."