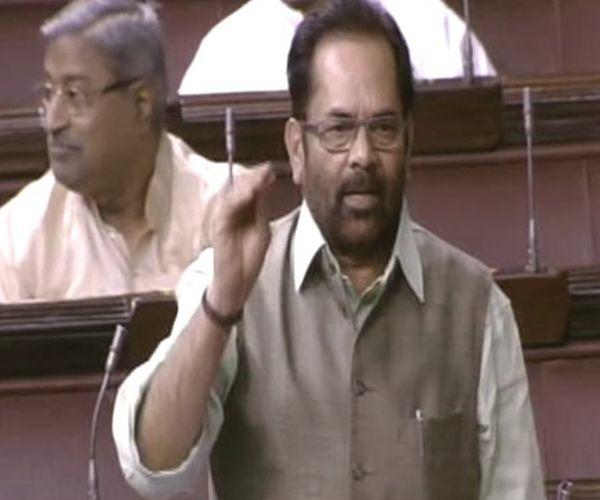 Members in the Rajya Sabha on expressed grave concern over the killing of a man in Alwar district of Rajasthan by a mob of cow vigilantes, with Deputy Chairman P J Kurien asking the government to probe it and inform the House about the facts.
Amid contradictory statements about the alleged incident by the Opposition and the Government, Kurien said the Chair has to be convinced whether the issue raised by Congress member Madhusudan Mistry was true or not.
During the Zero Hour, Mistry said there was a "complete breakdown of law and order" in Rajasthan as "a gang of gau-rakshaks" stopped a truck carrying cattle and mercilessly thrashed four of its occupants after letting off the "Hindu" truck driver. One of them succumbed to injuries later.
As members of other opposition parties supported him, Mistry said similar incidents were taking place in Madhya Pradesh, Gujarat as also Uttar Pradesh, all ruled by BJP.
Squarely rejecting the allegations, Minister of State for Parliamentary Affairs Mukhtar Abbas Naqvi said it was a very sensitive issue, but "no such incident has happened, the way the matter is being presented here."
"A message should not be sent out that the House supports cow slaughter," he said, and added that "the state government has refuted (the allegations). We do not justify hooliganism".
To this, Leader of Opposition and senior Congress leader Ghulam Nabi Azad said "I am extremely sorry that the minister is so ill-informed. Even the New York Times has reported (on it) and the minister does not know... I have not come across such an insensitive government".
As treasury and opposition benches indulged in heated exchanges to counter each other, Kurien said he cannot go by newspaper reports.
"The minister said no such an incident happened," he said and added that there were two versions of the incident which have been brought before him.
The Deputy Chairman said if such an incident has happened, then it is a serious matter and if it has not happened and has been said in the House, then too it is a serious matter.
"Let me know whether it is a fact or not. I am asking the minister to convey to the home minister to inquire and give a report to the House. I want to know the truth of it," Kurien said and proceeded with other listed Zero Hour mentions.