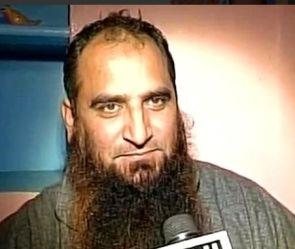 Opposition on Monday created ruckus in the Lok Sabha over the release of separatist leader Masarat Alam by Peoples Democratic Party-Bharatiya Janata Party government in Jammu and Kashmir demanding an explanation from Prime Minister Narendra Modi, even as the government asserted that it was not consulted on the issue.
As soon as the House met, several opposition parties, including Congress, raised the issue and demanded suspension of Question Hour.
Amid the din, Parliamentary Affairs Minister M Venkaiah Naidu said the Centre "was not consulted" on the release of Alam. "This is a very serious issue... It concerns the entire country and not just one party (Congress)," he said.
Naidu said that Home Minister Rajnath Singh, who is handling Kashmir issues, would make a statement later in the day detailing the facts about the release of Alam.
He said the PM would also be present and "if required, the PM will intervene."
However, a dissatisfied Opposition, including members from Congress and Trinamool Congress, trooped into the Well raising slogans.
As the protests continued despite repeated appeals from Speaker Sumitra Mahajan, the proceedings were adjourned for 15 minutes. Rejecting the opposition's adjournment motion to suspend the Question Hour, Mahajan said she would allow them to raise the issue during the Zero Hour.
Congress leader in the House Mallikarjun Kharge said that releasing terrorists like Alam would result in a great damage for the country. "If such people are released, no one will survive in this country," he said.
Kharge alleged that the J&K government, led by Chief Minister Mufti Mohammed Sayeed, would not have done it without consulting its ally BJP.
Observing that BJP, which is part of the J and K government, is also "equally responsible", he said the CM had earlier allegedly appreciated Pakistan for the peaceful conduct of assembly polls in the state.
"Now this has again happened," Kharge said as opposition members were heard shouting "Jawab do jawab do, Pradhan Mantri jawab do (Give a reply, Prime Minister give a reply)".