Veteran Congress leader and former Union Defence Minister A K Antony's son, Anil, on Wednesday resigned from all his posts in the party following "intolerant calls" and "abuses" over his tweet against the controversial BBC documentary -- India: The Modi Question -- on the 2002 Gujarat riots.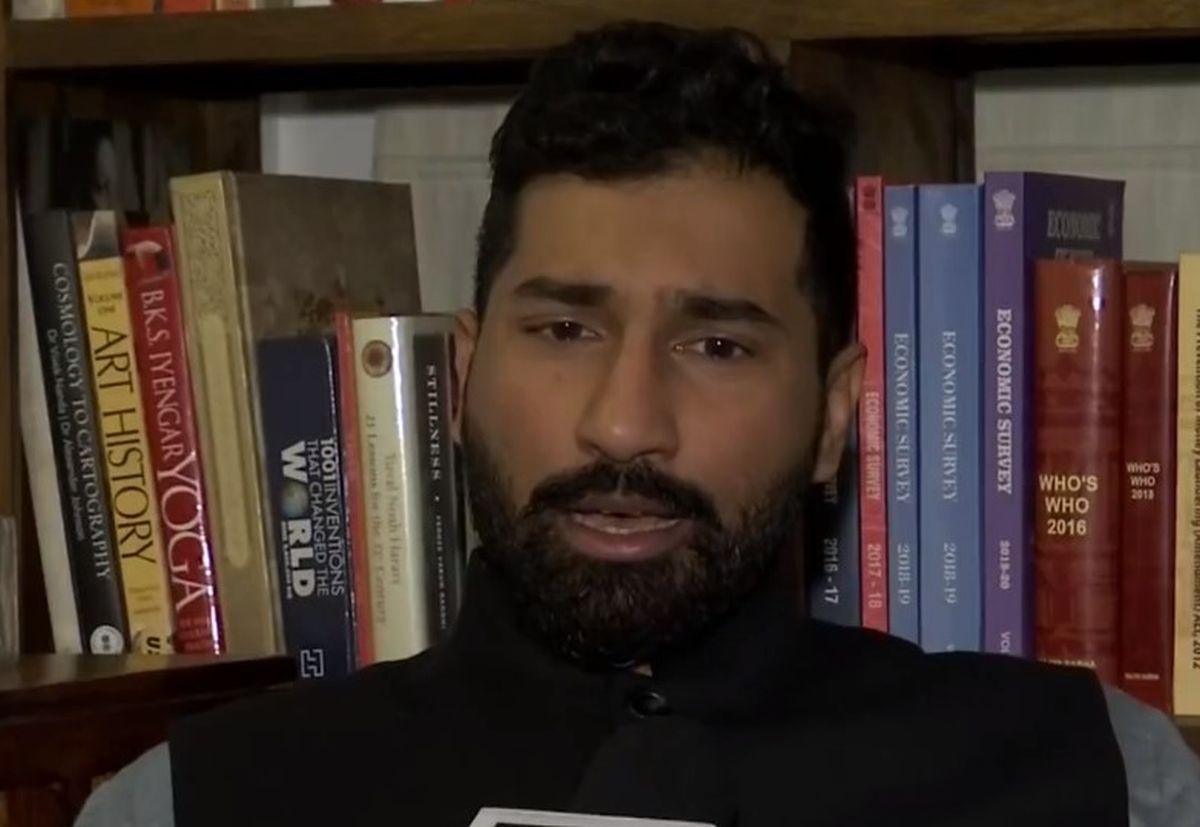 Anil Antony announced his resignation, from the posts in KPCC Digital Media and AICC Social Media and Digital Communications Cell, via a tweet in which he said that he was getting "intolerant calls" to retract his tweet against the documentary and the "wall of hate/abuses" on Facebook over the same issue have prompted him to take the decision.
"I have resigned from my roles in@incindia@INCKerala. Intolerant calls to retract a tweet, by those fighting for free speech. I refused. @facebook wall of hate/abuses by ones supporting a trek to promote love! Hypocrisy thy name is! Life goes on. Redacted resignation letter below," he tweeted.
In a portion of the redacted resignation letter, he posted on his Twitter handle, Anil said, "Considering the events from yesterday, I believe it would be appropriate for me to leave all my roles in the Congress -- as the Convener of KPCC Digital Media, and as the National Co-coordinator of AICC Social Media and Digital Communications Cell."
In the letter, he further said that he has his own unique strengths which would have enabled him to contribute effectively to the party in several ways.
"However, by now I have been made well aware that you, your colleagues and the coterie around your leadership are only keen to work with a bunch of sycophants and chamchas, who would unquestionably be at your beck and call.
"This has become the lone criterion of merit. Sadly, we don't have much common ground. I would prefer to continue my other professional endeavours without being fed this negativity, and being involved in these destructive narratives, many against the very core interests of India. These I strongly believe will end up in the dustbin of history with time," he said in his letter.
A K Antony, also the former Chief Minister of Kerala, has not yet reacted to his son Anil's decision.
Later, speaking to the media at Delhi, Anil said there were many reasons for his resignation, but the main one was the attacks on him on social media following his tweet of Tuesday against the documentary.
He said that his tweet which was neutral was misinterpreted and shown in a bad light and thereafter, people started calling him to either retract it or change it.
"I said that is not possible. However, after 8 PM, abuses were hurled at me on my Facebook page by many party workers. I have not deleted them. I was disheartened to see the levels to which the party culture has fallen," Anil said.
He further said that for someone with his educational and professional qualifications "it is difficult to function in an environment with such a poor culture".
"I am not leaving the party, but I am not taking up any party positions," he told the media.
Anil had on Tuesday tweeted that despite large differences with the BJP, those who support and place the views of the British broadcaster and of former UK foreign secretary Jack Straw, the "brain behind the Iraq war" (involving the US-led coalition in 2003) over Indian institutions are setting a dangerous precedent.
His tweet came in the wake of several political organisations announcing that they would screen the documentary in the state.
Subsequently, the documentary was screened in various places, including colleges, in the state with the BJP youth wing going up in arms in protest against the screenings.
The Centre had last week directed blocking of multiple YouTube videos and Twitter posts sharing links to the documentary.
The two-part BBC documentary, which claims it investigated certain aspects relating to the 2002 Gujarat riots when Prime Minister Narendra Modi was the chief minister of that state, has been trashed by the Ministry of External Affairs as a "propaganda piece" that lacked objectivity and reflected a "colonial mindset".