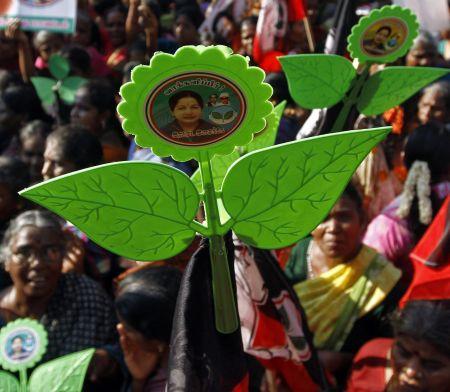 The ruling All India Anna Dravida Munnetra Kazhagam on Thursday announced E Madhusudhanan as its candidate for the December 21 Radhakrishnan Nagar assembly by-poll.
His name was finalised from a list of aspirants, who had applied expressing willingness to contest the by-poll, a party release said.
Madhusudhanan, the party's presidium chairman, was the AIADMK's "unanimous" choice, the release from party coordinator and Tamil Nadu Deputy Chief Minister O Panneerselvam and co-coordinator and Chief Minister K Palaniswami said.
Dravida Munnetra Kazhagam's M Maruthu Ganesh and sidelined AIADMK leader TTV Dinakaran are also in the fray.
The by-poll was earlier scheduled to be held on April 12.
However, the polls were rescinded by the Election Commission following complaints of money distribution.
Madhusudhanan was then the candidate of the Panneerselvam-led rival AIADMK faction, while Dinakaran was contesting on the then AIADMK-Amma camp.
The factions led by Panneerselvam and Palaniswami later merged in August even as the Election Commission awarded the 'Two Leaves' symbol to the unified AIADMK.
The RK Nagar seat fell vacant last December following the death of local MLA and then Chief Minister J Jayalalithaa on December 5, 2016.
Image: The RK Nagar seat fell vacant last December following the death of local MLA and then Chief Minister J Jayalalithaa on December 5, 2016. Photograph: Babu/Reuters