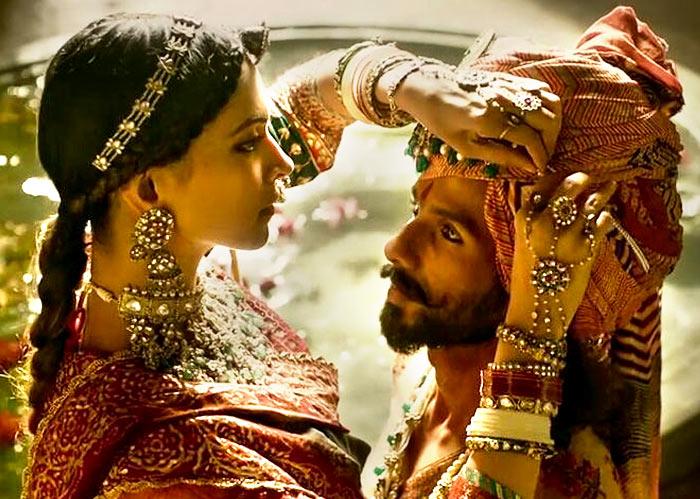 Madhya Pradesh Chief Minister Shivraj Singh Chouhan and Gujarat Chief Minister Vijay Rupani have said that the film Padmaavat will not be allowed to be released in their states.
The film is to release on January 25.
Asked if the film would be banned in Madhya Pradesh, Chouhan told reporters, "Jo kaha tha, wo hoga (What I had said, will happen)."
However, he did not clarify.
While speaking to some members of the Rajput community on November 20 last year, Chouhan had made it clear that the film would not be allowed to release in the state if it contains scenes "breaching the honour" of the Rajput queen Padmavati or features "distorted facts".
"We will not tolerate any distortion of historical facts. The entire country is speaking in one voice that historical facts were distorted (in the movie)," he had said.
The film has received a clearance from the Central Board for Film Certification after the change of title and some script modifications.
The film is mired in controversy after some Rajput groups opposed it.
The period romance featuring Deepika Padukone, Shahid Kapoor and Ranveer Singh in lead roles was earlier scheduled to be released on December 1.
Earlier, on January 8, Rajasthan too banned the Sanjay Leela Bhansali film. The state's CM Vasundhara Raje said, "Honouring the sentiments of the people of the state, the film will not be released in Rajasthan."
-- With inputs from ANI