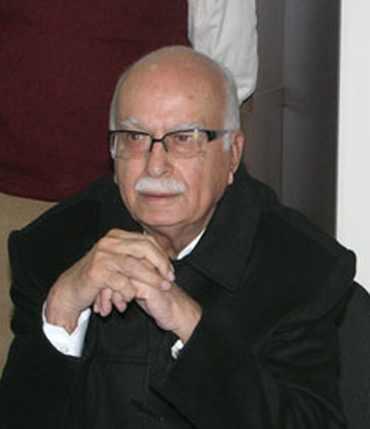 India, the only country to send MPs to attend sessions of United Nations General Assembly, is deputing 13 Parliamentarians this time, including Bharatiya Janata Party leader L K Advani.
The MPs, representing both the Lok Sabha and the Rajya Sabha, will be in New York in three groups, one after another, from Friday, sources said in New Delhi on Tuesday.
Each group will attend the session for two weeks and speak on various issues ranging from economy to disarmament.

 While there are four MPs from Congress, three are from
BJP, and one each from the Trinamool Congress, Samajwadi
Party, Janata Dal-United, Communist Party of India-Marxist, Bahujan Samaja Party and the Nationalist Congress Party.

The first batch of the MPs will attend the UN session from Friday. It will include Advani, they said.

Other MPs selected for the visit are P C Chacko, Rishang Keishing, Gurudas Kamat, Anu Tandon (all Cong), Najma Heptullah and Ananth Kumar (both BJP), Derek O'Brien (TMC), Vandana Chavan (NCP), Dharmendra Yadav (SP), Satish Chandra Mishra (BSP), N K Singh (JD-U) and P Karunakaran (CPI-M).

The business of the General Assembly is usually conducted by the Permanent Missions of the Member States based in New York and India is the only country which sends members of Parliament to attend the first few meetings of each session.
During their visit, MPs attend deliberations of the General Assembly and its Committees and get an insider's view of how the work of multilateral diplomacy is conducted.
It may be noted that the ambit of multilateral diplomacy, of international organisations, as well as of international legal and "normative" regimes has expanded dramatically.
MPs, during their visit, are exposed to this front-line area of international relations. They see its processes, practices and outcomes on a real-time basis and do so during a period when the tempo of the General Assembly's activities is most frenetic.