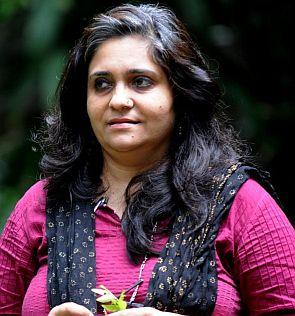 The Supreme Court on Thursday stayed the arrest of social activist Teesta Setalvad and her husband until Friday, soon after the Gujarat high court rejected their anticipatory bail plea in a case of alleged embezzlement of funds for a museum at Gulbarg society, devastated in the 2002 riots.
A bench headed by Chief Justice H L Dattu said Setalvad and her husband Javed Anand would be protected from the arrest until the matter is heard on Friday.
Senior advocate Kapil Sibal orally mentioned about the imminent arrest of the couple, soon after Gujarat high court rejected their anticipatory bail. Sibal along with advocate Aparna Bhat mentioned the plea, when the bench, which also comprised justices A K Sikri and Arun Mishra, was hearing another case.
The lawyers said the police was at their doorstep and hell bent to arrest them. This is 'an extraordinary situation' and therefore should be heard urgently, they said.
The bench said that the appeal against the high court decision could be filed in the course of the day. The couple rushed to the apex court within an hour of the high court dismissing their plea for a stay on its order to allow them time to move the Supreme Court.
The high court also observed that Setalvad was not cooperating in the probe and 'they cannot be armoured with full fledged anticipatory bail when applicant did not cooperate with the investigation'.
Setalvad and her husband have been booked by the crime branch of the Gujarat police on charges of cheating, breach of trust and under the IT Act, in a matter relating to the construction of 'Museum of Resistance' in the Gulbarg society in Ahmedabad which was hit by communal riots in 2002.
The matter came to light after 12 residents of the society demanded Rs 1.51 crore from Setalvad, who was assisting riot victims in several cases, as the money had been raised in their name. Prosecutor Mahesh Jethmalani laid before the court the statements of Setalvad's former accountant Rais Khan, who also accused her and others of misusing the funds meant for the victims.
Setalvad and other accused have claimed the case was filed against them with 'ulterior political motive' and asserted they had not misused the funds.
They moved the high court for anticipatory bail after the city sessions court rejected their plea on March 25. On February 28, 2002, in the aftermath of the Godhra train burning incident, armed rioters had swooped on the Gulbarg society and killed 69 people, including former Congress MP Ehsan Jafri.