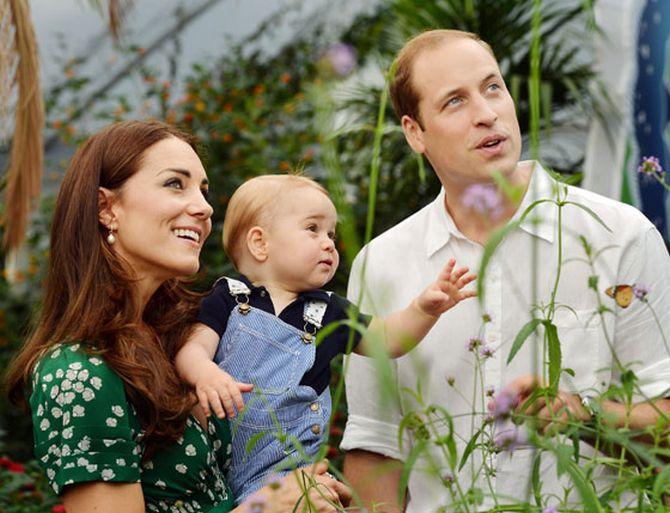 Kate Middleton and Prince William are expecting their second child, drawing congratulatory messages for the popular British Royal couple.
"The Duke and Duchess of Cambridge are very pleased to announce that The Duchess of Cambridge is expecting their second child," Clarence House, the royal residence of the British couple, tweeted on Monday.
Kate, 32, is suffering from very acute morning sickness as she did with her first pregnancy and is being treated by doctors at KensingtonPalace. The sickness, called hyperemesis gravidarum, is a condition that may require supplementary hydration, medication and nutrients.
The Duchess, due to her sickness, will no longer accompany Prince William on their planned engagement in Oxford on Monday. The Duke will instead attend on his own, Clarence House said.
The couple has not yet reached the 12-week stage of her pregnancy but they took the "difficult decision" to announce the pregnancy now because it would have been difficult to keep it quiet due to the morning sickness.
Kate is also due to carry out her first solo foreign tour later this month, with a two-day visit to Malta, which may now be in doubt because of her sickness.
KensingtonPalace said the Duchess' attendance at future events would be decided on a "case-by-case" basis. William and Kate's first child, George Alexander Louis, was born last July.
The new baby will become fourth in line to the throne, moving Prince Harry further down the line of succession. KensingtonPalace, however, did not say when the new baby was due.
A Clarence House statement on behalf of the Duke and Duchess of Cambridge said Queen Elizabeth II and members of both families were delighted with the news.
Britain's Prime Minister David Cameron congratulated the royal couple and said he was "delighted by the happy news that they're expecting another baby". Deputy Prime Minister Nick Clegg said, "It is fantastic news they have a growing family. I wish them, especially the Duchess of Cambridge, all the best."
Labour Party leader Ed Miliband added, "Fantastic to hear that Prince George will soon be a big brother! Congratulations to the Duke and Duchess of Cambridge on their happy news."
Archbishop Of Canterbury Justin Welby tweeted: "Wonderful news that the Duke and Duchess of Cambridge are expecting second child. Praying for the family, and that morning sickness subsides."
Image: Duchess of Cambridge Kate with son Prince George and husband Prince William.