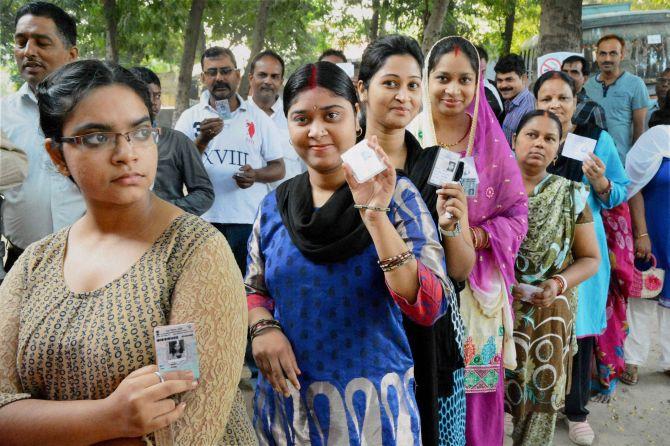 The Election Commission on Tuesday announced bypolls to 12 assembly constituencies in eight states, including Uttar Pradesh, Punjab, Karnataka and Maharashtra, to be held on February 13.
In UP, Muzzafarnagar, Deoband and Bikapur assembly seats while Devadurga, Bidar and Hebbal in Karnataka will go for byelections.
In Punjab, Maharashtra, Bihar, Tripura, Telangana and Madhya Pradesh one assembly constituency each will go to bypolls. These constituencies are Khadoor Sahib, Palghar, Harlakhee, Amarpur, Narayankhed and Maihar respectively.
The notification will be issued on January 20, while January 27 will be the last date of filing nominations. Candidates can withdraw from the electoral race till January 30 and the polls will be held on Saturday, February 13.
Counting will be held on February 16, the EC said.
All the three seats in UP were held by the ruling Samajwadi Party. The Devadurga seat in Karnataka was held by the ruling Congress, while Bidar and Hebbal were held by the Bharatiya Janata Party.
The Khadoor Sahib seat in Punjab was held by the Congress, while Harlakhee in Bihar was held by the Rashtriya Lok Samata Party. In Tripura's Amarpur, the bypoll was necessitated after Communist Party of India-Marxist expelled its sitting member of legislative assembly M Acharjee, who later resigned from the assembly in December, 2015.
The bypoll on Palghar in Maharashtra was due since June last year but the EC could not move ahead as an election petition was pending. The seat was with the Shiv Sena.
The Narayankhed seat in Telangana and Maihar seat in Madhya Pradesh were held by the Congress.
Image used for representational purposes only.