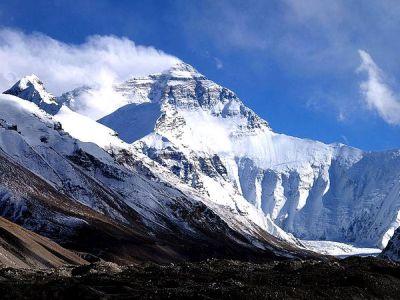 Nine Nepalese sherpas on Wednesday conquered Mount Everest, becoming the first climbers to scale the mountain in two years after a series of deadly disasters forced a shutdown of expeditions to the world's highest peak.
A team of nine Sherpas, from different expeditions who were fixing ropes from Everest South Col up to the Summit, have reached the 8,848-metre peak, said Ang Tshering Sherpa, president of Nepal Mountaineering Association.
This was the first successful expedition to Everest since the deadly avalanche killed in 2014 that killed 16 sherpa mountain guides.
No climber had reached the top of the mountain in 2014 and 2015 owing to different avalanches including the one triggered by the magnitude-7.6 earthquake on April 25, 2015.
Many climbers abandoned the mountain last year after an earthquake-triggered avalanche killed 18 people at Everest base camp.
The Nepalese dherpa guides are hired by expeditions to carry equipment and fix ropes on the icy and rocky slopes for the use of the foreign climbers. Nearly 300 foreign climbers and their guides are attempting to reach the summit this year.
A climbing route upto South Col (7,906 m) was opened on Friday. Earlier, 10 mountain guides were selected from different expedition teams.