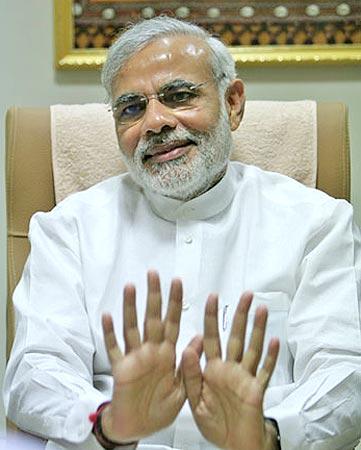 Ahead of his September visit, as many as 83 United States lawmakers have signed a letter asking House of Representatives Speaker John Boehner to invite Prime Minister Narendra Modi to address a joint session of the Congress.
"The voices in Congress are growing, and the message is clear: the United States and India have a unique relationship based on shared democratic values. Prime Minister Modi's visit is an opportunity to further expand this relationship," said Congressman Brad Sherman.
A senior Member of the House foreign affairs committee, Sherman is spearheading an effort along with Congressmen Ted Poe and Eni Faleomavaega to request that Congressional leadership invite Modi to address a Joint Session of Congress during his visit to the US in late September.
"I am pleased that 82 of my colleagues have joined me in this effort to invite Prime Minister Modi to speak before a Joint Session of Congress," Sherman said.
"Indian Prime Minister Narendra Modi is expected to visit Washington in late September 2014. Given the importance of our relationship with India, we ask you to invite PM Modi to address a Joint Session of Congress," the letter said.
The US and India share many core values, including religious pluralism, individual freedom, the rule of law, and electoral democracy, it said.
"In each of the last three decades, a Prime Minister of India has addressed a Joint Session of the Congress, and the upcoming visit of Prime Minister Modi will allow us to continue that tradition," the letter further said.
More lawmakers are expected to sign the letter, which would soon be sent to the Speaker of the House of Representatives.