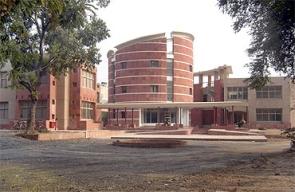 Five law students of Jamia Millia Islamia have been acquitted by a Delhi court of charges of kidnapping and gangraping a 16-year-old student after she failed to identify them.
Additional Sessions Judge Gulshan Kumar let off Pulkit Chaudhary, Amandeep Kadian, Sharad Shekhar Tomar, Roopenshu Pratap Singh and Vikas Punia, who were charged with wrongfully confining, abducting, gangraping and cheating by impersonating and common intention under the Indian Penal Code.
The five have also been acquitted of the charges under various sections of the Protection of Children from Sexual Offences Act.
"The prosecution has miserably failed to prove the case against the accused persons beyond reasonable doubt that they abducted and confined the girl and committed rape upon her. Accordingly, no case is made out against accused Pulkit, Amandeep, Sharad, Roopenshu and Vikas and they are thus acquitted of the offences," the court said.
The police had last year arrested the five after a complaint was lodged at the Defence Colony Police Station on September 15 by the girl's parents.
The girl's parents had told the police their daughter, a Class XI student, had not returned home after attending school on September 15 last year.
The five law students were charged with gangraping the girl, who was allegedly held in captivity at the South Delhi residence of one of the co-accused.
The court acquitted the accused by relying on the testimony of the prosecution witnesses in the case, who failed to identify the five as the culprits.
The judge noted that the girl in her statement had said that "none of the persons, who committed rape upon her, is present in the court".
Image: Jamia Millia Islamia University ' Photograph: Courtesy: http://www.jmi.ac.in/