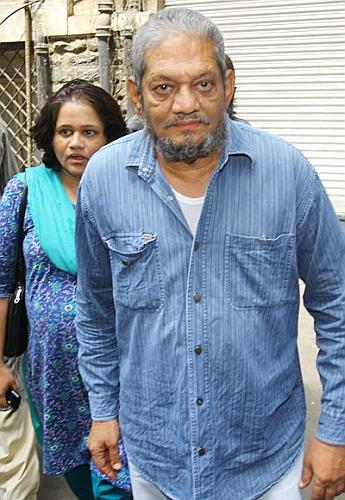 Besides actor Sanjay Dutt, four other convicts in the 1993 bomb blast case on Thursday surrendered before a designated TADA court which took them into custody to serve their remaining sentence
The convicts Essa Memon, Kersi Adjania, Yusuf Nulwala and Altaf Sayyed Shaikh surrendered as the Supreme Court had rejected their appeals against conviction.
Judge G A Sanap allowed Memon, Adjania and Nulwala to take medicines in jail. Two other convicts, Zebunisa Kazi and Sharif (Dada) Parkar, are likely to surrender on Friday.
Essa is the brother of prime absconding accused Tiger Memon. He is suffering from brain tumour and had earlier refused to get operated. TADA court had sentenced him to life imprisonment and the apex court had confirmed the punishment awarded to him.
Eighty-three-year-old Kersi, who had destroyed the AK-56 rifle possessed by Dutt, in his workshop, was awarded one-year jail term. He has already spent three to four months in jail.
Nulwala had picked up the AK-56 rifle from the house of Dutt as per the instructions of the actor and given the weapon to Kersi to destroy it. Nulwala was awarded a five-year term, of which he has already spent 18 months in jail.
Altaf Shaikh was convicted for possessing hand grenades in notified area of TADA. He was awarded five years' imprisonment.