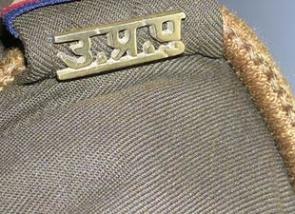 The Uttar Pradesh government suspended two policemen in Muzaffarnagar and Bijnor districts on Tuesday and issued warning to others for getting into border disputes over bodies of Uttarakhand flood victims recovered from the River Ganga, a senior official said in Lucknow.
"Station House Officer of the Ramraj police station in Muzaffarnagar, Arvind Singh Pundir and in-charge of Kotwali police station in Bijnor district Vijay Singh Rana have been suspended with immediate effect," Principal Secretary Home R M Srivastava said. He said that the policemen have been suspended on charges for not acting as per rules in inquest, post-mortem and identification of unidentified bodies washed away in the Ganga following Uttarakhand tragedy.
Srivastava said that the government has taken a serious note of the policemen, indulging into border disputes instead of taking action. He said that police chiefs of both the districts and additional superintendent of police and additional district magistrate, who visited the spot, have been reprimanded. They have been directed that if such incidents occur again then stern action would be taken, he said.
The principal secretary said that directives have been issued to preserve DNA of the unidentified victims and to photograph the post mortem.
Bharatiya Janata Party had on Monday condemned the state police for indulging into border dispute over bodies of Uttarakhand calamity victims, which were recovered from Ganga.
"Indulging into border dispute instead of taking proper action on the part of police is shameful," BJP chief spokesman Vijay Bahadur Pathak alleged while talking to the reporters. He had alleged that the government was not serious in efforts to track people from the state, who were missing in Uttarakhand.
"The CM should ensure proper arrangements for rescue of stranded pilgrims from UP, proper treatment to injured and financial assistance to kin of those killed in the calamity," Pathak said.