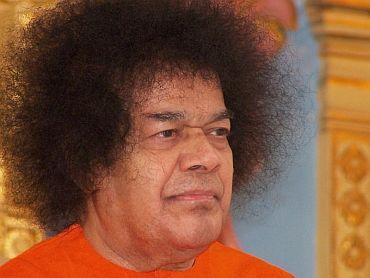 Condition of Sri Sathya Saibaba, who was admitted to hospital following chest and lung congestion on March 28, has turned critical, doctors treating him said. 
According to an emergency medical bulletin issued by Sri Satya Sai Institute of Higher Medical Sciences, Puttaparthy, vital organs of Sai Baba were not functioning normally.
"The doctors are doing their best," said A N Safaya, director, SSSIHMS.
Doctors performed dialysis on Sai Baba today using the Continuous Renal Replacement Therapy method, he said.  They said that Sai Baba's condition took an alarming turn in the afternoon.
The latest information has sent waves of concern among the thousands of devotees who have thronged the Ashram town of Puttaparthy, specially the super specialty hospital to inquire about his condition.
Sai Baba, whose millions of devotees are spread all over the world, that include nig names from the diverse worlds of politics, business and films, rule over a massive network of socio-religious organisations with assets running in to several thousands of crores.
Sai Baba was admitted to the hospital, set up by him near his sprawling Prashanti Nilayam Ashram, on March 28 with the complaints of difficulty in breathing.
85-year-old Sathya Saibaba was admitted to the super speciality hospital at Prashantigram at Puttaparty near Anantapur in Andhra Pradesh following respiration-related problems.